About Stairlift Medics: Stairlift Repair, Bruno Stairlift for Sale, Emergency Stairlift Repairs, and more from Delaware to Virginia including Baltimore, Arlington, Philadelphia, and the Surrounding Areas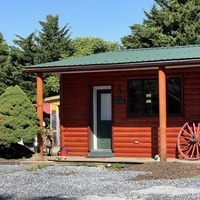 "Thirty years ago my father came to me with the idea of providing low-cost medical equipment and excellent service to the aging and mobility-challenged community.  He found those companies that provided equipment didn't fully understand his needs and he sought to provide a service that did.
His battles with M.S. provided an insight into the challenges people face when gaining full access and safety within their homes. While he has been long retired, we at Stairlift Medics continue to follow the mantle that was set down so many years ago; treat people with respect, provide quick turnaround so clients can access their homes safely, and do it at a reasonable competitive price.
I believe we still live up to those standards and look forward to working with you."
Doug Kober
President