Stairlift Repair in Silver Spring, Baltimore, Upper Marlboro, Damascus, Frederick, MD, West Chester, Doylestown, Philadelphia, PA, and the Surrounding Areas from Delaware to Virginia
Stairlift Medics provides complete stairlift repairs and maintenance services. We can repair all major brands for you. Are you tired of waiting on warranty claims or being stuck on the phone? Don't pay the exorbitant fees that manufacturers charge. We can repair your stairlift with the same care, detail, and professionalism. We provide expert service for Acorn, Bruno, Handicare, Harmar, and Sterling stairlifts.
We Care About You
We want you to stay in the home you love. Is your stairlift not working? We can fix it right away. We carry most parts in stock and can get your stairlift up and running the same day. We offer a rapid response to ensure you get the best and fastest service.
We have a proven track record.
We have helped thousands of people regain mobility. We strive to provide the most thorough stairlift service. As a full-service provider, we can install, maintain, and repair your stairlift.
We have decades of experience
We have over 30 years of experience in stairlift repairs and maintenance. Our technicians can quickly diagnose, fix, and repair stairlifts. We check diagnostic codes to find service issues. We also know the common issues and problems most manufacturers have.
We Have High Service Standards
Our stairlift repair service is on par with factory-trained technicians. We have gained extensive knowledge and training by repairing all major stairlift brands. We can quickly repair your stairlift and bring it back to factory condition. By choosing us, you get the same excellent service at affordable costs.
You don't need to buy a stairlift from us to use any of our services. We recommend regular stairlift servicing. We provide a cost-effective annual maintenance plan to help you save money and avoid expensive repairs services.
We realize how frustrating it can be to have a broken stairlift. We make sure to answer all service calls. Often, we can help diagnose your problem over the phone. If needed, we will send a technician out to you.
We are the #1 Stairlift Repair and Maintenance Company in the Mid-Atlantic region.
VIEW SERVICE AREAS
Why Choose Us?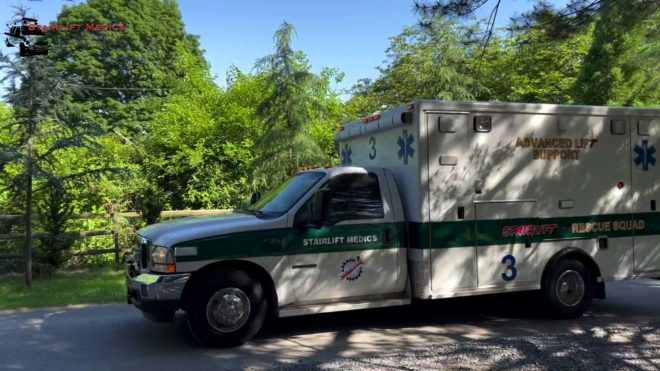 Stairlift Medics is a family-owned business with decades of experience.
We have upheld the same high standards for over 30 years by:
Giving you access to the places you love
Striving to treat you with kindness and respect
Providing fast and reliable service
We know you have many options, and we thank you for choosing us.
Let us find the perfect stairlift solution for you.
Stairlift Repair and Maintenance Services
Not only can we help with any type of repair services, but we can also help you with your annual stairlift maintenance. Remember, your stairlift has a lot of moving parts and is subject to wear and tear. We'll help you avoid breakdowns, protect your investment and keep your mobility in your own home. Annual stairlift maintenance ensures that your stairlift is operating properly and safely. An annual service call is expertly performed by our technicians, ensuring your safety and peace of mind.
We know you are looking for stairlift repair that will bring your stairlift back to its original functionality and give you back your mobility. So what are the best features of a company that can complete your Acorn stairlift repair, Bruno stairlift repair, or any other stairlift repair you need? Value with fast and precise service! We have 30 years of experience working throughout the Baltimore area including Damascus, MD, Frederick, Silver Spring and Upper Marlboro. This means we can also complete your Handicare stairlift repair, Harmar stairlift repair or Sterling stairlift repair fast.

Bruno
Indoor, outdoor, curved, or straight, we have the experience and knowledge to repair Bruno brand stairlifts. We bring over 30 years of stairlift repair experience for various brands and models, including Bruno stairlifts. When you call us, we can ask you a series of questions to help diagnose the problem quickly right over the phone.
Bruno Stairlift Repair

Acorn Stairlifts have been designed for the owner to be able to diagnose service issues through a number of different diagnostic codes. With that code, you can quickly communicate any issues to us over the phone. This is a great time saver when you need Acorn Stairlift repair.

Is your stairlift broken? We have worked with all different models and designs, including Handicare models. Not only do we know the usual stairlift problems, but we also know particular issues for repairing different manufacturers.
Handicare Stairlift Repair

Our professional technicians at Stairlift Medics have years of experience in providing Harmar Stairlift Repair and Harmar Stairlift Maintenance. We have a wide variety of Harmar stairlift parts in stock, so we can typically have your stairlift back up and running the same day.
Harmar Stairlift Repair

Like other models, Sterling Stairlifts help troubleshoot their problems with easy-to-understand diagnostic codes. Not only can we help with diagnostic codes, but we can also send a technician out to ensure problems can be fixed and not repeated.