Stairlift Rentals
There are many reasons why renting a stairlift may make the most sense for you.
Your needs may be temporary, you may just want to "try it out", or you may appreciate the low monthly payment.
Either way, our monthly rental is a great way to get started on easier and safer stair climbing.
How does it work? It's simple.
There is a one-time installation fee, which covers stairlift installation, de-installation, and all service during your stairlift rental period.
Then simply pay monthly for as long as you choose.
As an added bonus, should you choose to buy your rental lift, 75% of everything you pay (Yes, including the installation cost!) will be applied to your purchase.
* Purchase within 90 days of installation and 100% of everything you've paid is applied to your purchase.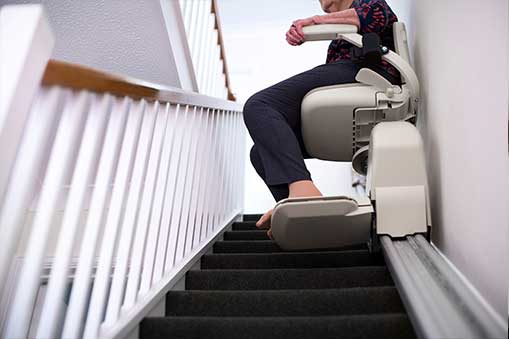 ---
Stairlift Rentals are an UNBEATABLE value!
3 Month Minimum Rental Period
75% of all payments (including installation cost) credited toward optional purchase
Contact us for Installation and Monthy Rental.
CALL 800-695-6339
Want to talk to one of our experts about our unbeatable Stairlift rental plan?
Send us a Message or call today!