Acorn Stairlift Repair in Baltimore, Silver Spring, Upper Marlboro, Frederick, Damascus, MD, Willow Grove, Plymouth Meeting, West Chester, PA, and the Surrounding Areas

Save time with Acorn Stairlift repair from Stairlift Medics!
Is your Acorn stairlift not working, making unusual noises, or beeping? Maybe you have a stairlift that is pre-used, and you want a clean bill of health. Or maybe you are looking to avoid any possible future issues. Whether you are just looking for maintenance or need quick stairlift repair, Stairlift Medics is here to help!
We work on stairlift repair and stairlift maintenance throughout the Baltimore region including Damascus, MD, Frederick, Silver Spring, Upper Marlboro, and the surrounding areas. With 30 years of servicing stairlifts, we have worked on all different models including Bruno, Acorn, Harmar, Sterling, and Handicare. If you are looking for Acorn stairlift repair in particular, you are definitely in the right place.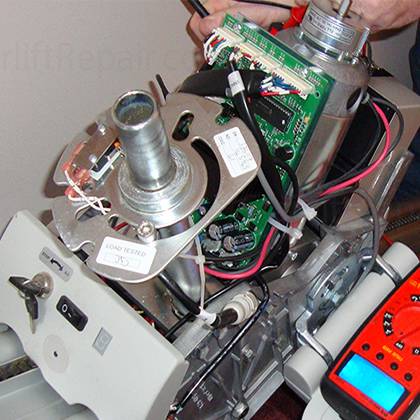 Acorn Stairlift Repair and Service
Acorn Stairlifts have been designed for the owner to be able to diagnose service issues through a number of different diagnostic codes. One of the best benefits of these codes is that you are able to quickly communicate any issues to us over the phone. This is a great time saver when you need Acorn stairlift repair.
We can save time by immediately knowing the cause of the issue
We know which parts to bring from our fully stocked warehouse
Stairlift Medics has years of experience when it comes to the codes and issues involved in Acorn stairlift repair. Not only are we familiar with the diagnostic codes, but we also know how to immediately correct the issue and how to look for other issues that might happen in the future.
For example, you might get a diagnostic code that says your battery is not charging correctly. Let's get that fixed for your peace of mind and to help avoid future issues. While we are there, we can look at all the components and service anything worn or damaged.
If you are in the Baltimore area and need immediate Acorn stairlift repair, call us with the diagnostic code found on your unit. We'll be able to quickly understand the problems your Acorn stairlift is experiencing and get the right help to you immediately, often in one visit. This applies to all customers in Damascus, MD, Frederick, Silver Spring, Upper Marlboro, and surrounding areas.
Stairlift Repair and Maintenance
Acorn Stairlifts have a great and well-earned reputation for their reliable performance. Keeping your Acorn stairlift in its top condition can be as simple as adhering to the manufacturer's recommended maintenance schedule. A visit from a skilled technician every 12 months will maintain your Acorn stairlift in the reliable working operation it is known for.
Stairlift Medics are there for all your Acorn stairlift repair, service, and maintenance needs.
If you need stairlift repair for another brand, please give us a call. While these are the main brands we service, we have completed stairlift repair services on many different brands throughout our 30-year history. 800-695-6339