Refurbished Stairlifts in Fairfax, VA, Washington, DC, Gaithersburg, Pasadena, Annapolis, Silver Spring, MD, and the Surrounding Areas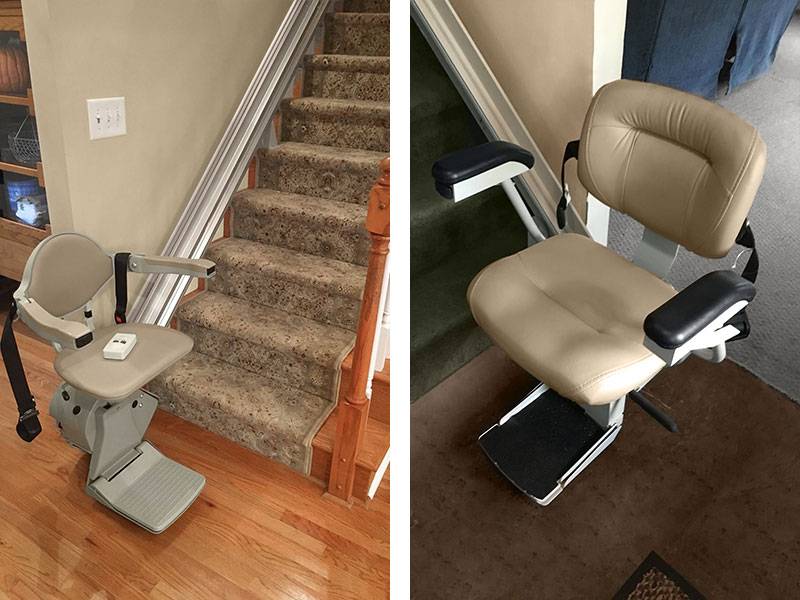 Quality, Affordable Used Stairlifts with a 2-year Parts and Labor Warranty
Don't Trust Just Anyone- Choose Technicians with Decades of Experience Repairing and Installing Stairlifts!
Stairlift Medics makes every effort to repair your stairlift, and in most cases we are successful.
On those occasions when fixing an existing Stairlift is prohibitive due to age or lack of available parts, we often have used and affordable Bruno Stairlift options which vary in price range.
Unlike other companies which give subpar warranties – all of our used stairlifts come with 2-year overall parts and labor warranty on defective parts.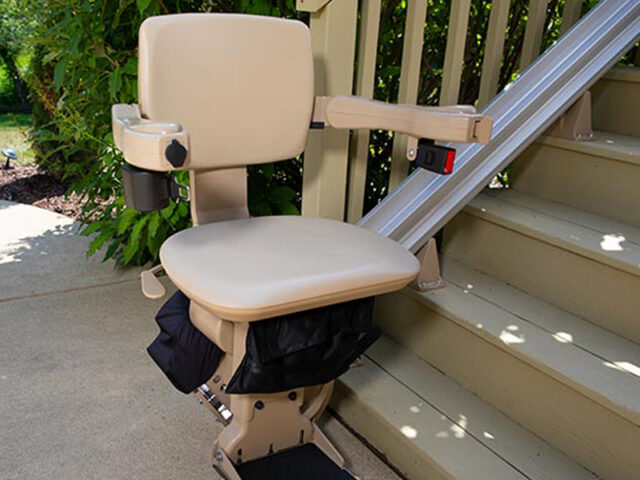 Refurbished Stairlifts to Fit Any Budget
Stairlifts are an essential part of comfortable home life for many people in Annapolis, Pasadena, Silver Spring, Gaithersburg, MD, Fairfax, VA, Washington, DC, and the neighboring communities. Unfortunately, top-shelf lifts aren't always in the budget for households on fixed incomes, but refurbished stairlifts provide a cost-effective alternative.
Reconditioned stair lifts are ones that someone has used previously but a professional repair team has fixed. With a reconditioned stairlift, you can bring the benefits of easy at-home travel to your property for a fraction of the cost, and Stairlift Medics is the best place to find them. 
Our stair lift experts will install your preowned products quickly and reliably, leaving you with a lifetime of comfortable navigation. We also provide stairlift maintenance to keep your machine running smoothly.
Used Stairlifts Repaired and Refurbished
Purchasing refurbished stairlifts over brand-new ones can be a great way to save money and improve your home's accessibility, but it's crucial not to buy preowned stairlifts haphazardly. As reliable as these machines are at their highest quality, several makes and models cannot handle replacement parts or years of wear and tear.
In addition, those low-quality machines could give out when you need them most, so you should remain cautious of stair lift offers from unverifiable sources.
Rather than rolling the dice on a potentially problematic refurbished stair lift, you can call Stairlift Medics and receive the best used products in Annapolis, Pasadena, Silver Spring, Gaithersburg, MD, Fairfax, VA, Washington, DC, and nearby areas.
Our stairlift experts install used stairlifts from Bruno that you can count on to last for years. We also ensure that our stairlifts look like they just came out of the box, so the visual appeal is never an issue.


Benefits to Preowned Stairlifts
The most significant advantage of preowned stairlifts from Stairlift Medics is that they give you top-shelf quality and comfort at a fraction of the cost. Bruno stairlifts are famous for their luxury features and strength, even when they're pre-owned. Those advantages will give you a world-class stair chair experience you won't receive with non-Bruno installations,
Additionally, our refurbished stairlifts in Annapolis, Pasadena, Silver Spring, Gaithersburg, MD, Fairfax, VA, Washington, DC, and the surrounding cities come with a two-year repair and replacement parts warranty. Additionally, thanks to our stairlift maintenance, you won't have to worry about your machine failing.
Contact Stairlift Medics today to schedule an appointment.
Affordable Refurbished Stairlifts
Check for availability
When it comes to stairlifts we are the experts. We can provide both new and used stairlifts at reasonable and quite a competitive pricing.  We ONLY sell Bruno stairlifts.  The reason for this is simple.  They make the best stairlifts on the market today.  When we sell a new Bruno Elite (400-pound capacity) or a new Bruno Elan (300-pound capacity) we are quite certain that the only service that the lift will need is a battery change many years down the road.
Well, that same quality exists in the slightly used lifts we have from Bruno as well.  Sometimes people aren't going to need a stairlift for long.  Maybe you are relocating and the house is going up for sale in the next couple of years.  Moving in with relatives?  In many situations that are more temporary a used stairlift makes more sense because you get that same great Bruno quality and a lower cost.  Further, you still get an amazing warranty on the used and refurbished stairlifts for 2 years for defective parts.
Request a Quote for a Preowned or Refurbished Stairlift