Few things are more worrying than having problems with your stairlift. Having a faulty chairlift is an inconvenience and a safety hazard. As such, Stairlift Medics is committed to providing you with reliable stairlift repair in Pasadena, MD.
There are several reasons why many Pasadena, MD, residents trust us to repair their chairlifts. For starters, we have experienced, factory-trained personnel ready to complete your chairlift servicing and repair in one visit. Our technicians have the skills needed to repair all types of stairlifts, including models like Acorn, Harmar, Bruno, Sterling, and Handicare.
On top of that, working with us enables you to enjoy various benefits, including unmatched services, competitive pricing, prompt responses, and top-notch customer service.
Stairlift Repair in Pasadena, MD
There is a reason why we are the go-to company for stairlift repair in Pasadena, MD. For thirty years, Stairlift Medics has provided clients with the comprehensive services they need to live safely and comfortably in their homes.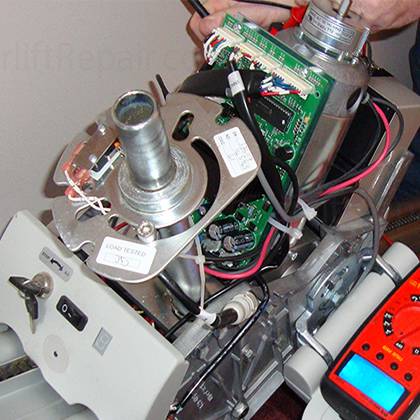 We understand that any stairlift issue you face impacts your well-being and quality of life. As such, resolving the issue as quickly as possible is always our priority. The following is a list of the types of stairlifts we can repair:
Sterling Stairlift Repair: We can repair your Sterling stairlift, inspecting all your equipment to ensure we leave it in optimal working condition.
Harmar Stairlift Repair: Though Harmar stairlifts are of high quality, they can develop specific issues. Fortunately, we can resolve any problem that might arise.
Handicare Stairlift Repair: Our experience and expertise enable us to offer immediate repairs for all the different stairlift models that Handicare comes in.
Acorn Stairlift Repair: Acorn stairlifts allow the owner the opportunity to diagnose various issues through several diagnostic codes, making stairlift repair for this model more straightforward than ever.
Bruno Stairlift Repair: As an authorized Bruno stairlift dealer, you can expect the very best repair services should your Bruno chairlift need it.
About Pasadena, MD
Pasadena, MD, is a predominantly residential area located halfway between Annapolis and Baltimore. Though the city has some commerce interspersed between small communities, it is calm and quiet. You can enjoy various activities, ranging from visiting local parks to taking in a round of golf at courses like the Pasadena Golf Center.
As you enjoy the activities the city has to offer, you can rest assured that should you need stairlift repair, Stairlift Medics will be there to resolve the issue as quickly as possible. Contact us at (866) 951-5107.