We know many Wayne residents depend on their stairlifts to continue living in the homes they love near their families and neighbors. Having a stairlift in proper order is essential, from the first thing in the morning to start the day to the last trip to retire for the day. And, of course, a couple of trips in between for glasses, a sweater, the phone charger, or anything else they need. Stairlifts bring so much joy to staying in a home regardless of joint, balance, or mobility issues.
So we encourage residents to schedule regular stairlift maintenance in Wayne to ensure their investment and key to independent living remains in its top functionality. You probably have maintenance done on your HVAC and your car. Your stairlift is no different. Moving parts, motors, and components used daily are subject to wear and tear. Look, stairlifts are built to last, that's why there are so many secondhand stairlifts on the market n and being used in homes. And with the correct stairlift service and maintenance, Wayne residents can continue to enjoy their stairlift for years to come.
Please give a call for stairlift maintenance or stairlift service in Wayne as soon as you start to notice any problems. We have completed all types of Acorn stairlift maintenance, Handicare stairlift maintenance, Harmar stairlift maintenance, or Sterling stairlift maintenance. And, our experienced technicians arrive at your home with equipped vans ready to complete any stairlift repair you need.
Stairlift Repair in Wayne, PA for Acorn, Handicare, Harmar, and Sterling Stairlifts
If your stairlift is starting to hesitate, make unusual noises, or flash unfamiliar diagnosis codes, call us immediately to put you on the schedule. We understand your worry that at some time your stairlift might stop working altogether. Please know that rarely happens as many of today's stairlifts are designed to give out warnings when something is going amiss. And Stairlift Medics are ready to come to your aid as soon as you call us. So keep Stairlift Medics' number and contact information nearby. We can help Wayne residents with all types of stairlift problems, including: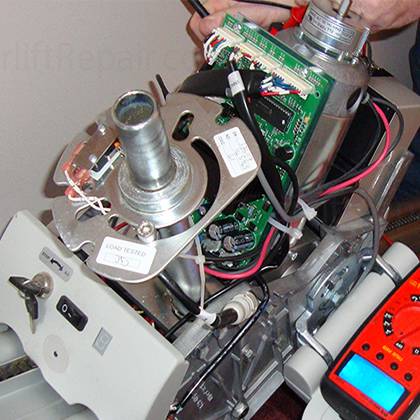 There is no limit on the stairlift repair services we can do for Rockville residents, including:
No matter what type of stairlift you have, we are sure we can help resolve your issues. We've been in the stairlift service business for 30 years and have helped many customers with their stairlift issues.
Stairlift Service in Wayne, PA
Wayne, PA is unincorporated but still a very sought-after area due to award-winning schools, beautiful homes, and location along the "Main Line". When the Main Line was originally built, it connected many of the well-off neighborhoods throughout Philadelphia. Now the cities that are on the Main Line are part of the wealthiest area in the nation.