Do you suffer from any kind of mobility restrictions? Due to knee pain, heart ache, backache, or cardiac arrest, you could be restricted from moving up and down the floors. In such a scenario, it is important that you invest in a good quality stairlift. You possibly cannot stay confined to one part of the house all your life will stop and a stairlift will help you do this without causing any injury to the affected area. But at the same time, you also have to make sure that you maintain the stairlift well so that it lasts for long. We, at Stairlift Medics, can be the right choice for you. We are an established and reliable company which has been in this field for more than 30 years. We can provide you with stairlifts from several brands like Bruno or Acorn. We are known for our amazing features and great durability. So, if you are based in areas like Philadelphia, Broomall, Willow Grove, Doylestown, Plymouth Meeting, Or West Chester, and are looking for an Acorn stairlift maintenance, then you can opt for us.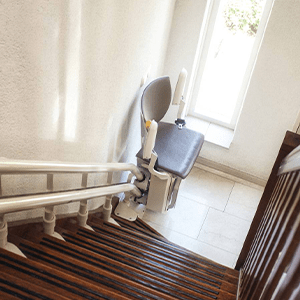 Here, we have put together a few benefits of getting an Acorn stairlift maintenance. Take a look. 
When you maintain a product better, it is supposed to work better. If you maintain your stairlift, its efficiency is going to increase and it is going to last for a longer time. If you want to increase the lifespan of your stairlift, then you should maintain it from time to time. 
You can also cut down the cost of your stairlift repair and replacement When you higher maintenance service because you are machine is going to be more efficient and durable. You can use this cost for other important requirements at home. That is why you should hire a professional maintenance service. 
So, if you are interested in choosing us, contact us today.