Do you suffer from mobility restrictions? Due to knee pain, back ache, ankle sprain, or even a cardiac arrest, you could be confined to a single part of the house. Value understand that it is for your good health that you have been given such restrictions, it is a little annoying to be restricted like this. That is why you should invest in good quality stair lifts so that you can freely move up and down the stairs without injuring the affected area. But it is not enough to invest in a good quality stair lift as you also have to repair it from time to time if it shows signs of damage over a long period of use. We, at Stairlift Medics, can be the right choice for you. We bring you a wide range of high-quality stairlifts from various brands and also offer you Bruno or Acorn stairlift repair services. We are known for our high quality products and extremely professional and efficient services. So, if you belong to areas such as, Baltimore, Annanpolis, MD, Frederick, Fairfax, VA, Damascus, MD, or Bel Air, MD, then you can rely on us.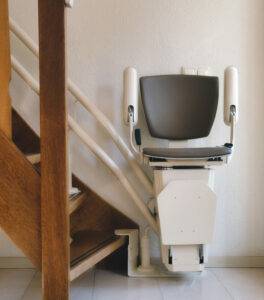 Here, we have put together a few things to lookout for while choosing your Acorn stairlift repair service. Take a look. 
Experience

 
One of the first and foremost things that you need to lookout for while choosing a company to help you with stairlift repair will be the experience. You have to make sure that the company are choosing can provide you with experienced professionals who have a past experience in handling such repair services. They will be able to detect the problem sooner and provide you with a better solution much quickly. 
2. Reputation 
Another thing that you have to make sure is that the company should have a good reputation in the market. For that, you should go through the client reviews and ratings so that you understand the kind of standing they have in the market. This will help you make a reliable choice and you will also understand what sort of repair work you can expect from them. 
So, if you're interested in choosing us, contact us today.