Do you have any kind of mobility restrictions? Nowadays, due to a cardiac arrest, knee pain, back ache, or any other issue, it is quite common to have mobility restrictions, especially moving up and down the stairs Is completely restricted. But it is quite inconvenient to remain confined to one part of the house. And that is why more and more people are investing in good quality chairlifts. But after all, you have to remember that it is a machine and it will wear away with time. If your chairlift is showing signs of damage, then you must get it repaired. We, at Stair Lift Medics can be the right solution for all kinds of brands, right from Acorn to even Bruno chairlift repair. We are an established and reliable company which has been in this field for more than 30 years. We can provide you with all kinds of chairlifts from reputed brands and can also help you with the installation and repair and maintenance services. We are known for our sense of professionalism, efficiency, and utmost dedication towards all our clients. So, if you belong to areas such as, Baltimore, Frederick, Silver Spring, Upper Marlboro, Or Damascus, MD, then you can rely on us.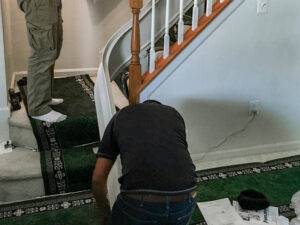 Here, we have put together a few reasons why you should always pick a professional for your Acorn or Bruno chairlift repair. Take a look.
Expertise and skills
You must understand that these are renowned brands which requires specific skills and expertise to handle. An amateur lacks this skill because they have not received any kind of formal training or knowledge which a professional has. That is why you must opt for a professional and use their proficiency to get your machine repaired.
Save money
Another reason why you should go for a professional is because by hiring an amateur, you will not get a sound service for which you will again have to hire for the same thing. Instead of paying twice for this, you should go for a professional from the beginning and save this money.
So, if you are interested in choosing us, contact us now.