Do you have mobility restrictions at home? Or do you know someone with severe backache or knee pain? In such a scenario, you should try to make an arrangement at home that will give them complete independence yet provide them with maximum comfort and convenience to move from one place to another. And one thing that you can do in this regard is to install a good stairlift in your house. You should look for a good company offering a Bruno stairlift for sale. Bruno is one of the most reputed brands for stairlifts and that is why it is a recommended choice. We, at stairlift medics, can be the right choice for you. We are an established and reliable company which has more than 30 years in this field. We bring you all kinds of stairlifts, with comfort and safety features. So, if you belong to areas such as Gaithersburg, MD, Rockville, MD, Upper Marlboro, Damascus, MD, Annapolis, or Frederick, then you can opt for us.
Here, we have put together a few factors to keep in mind while choosing a company offering Bruno stairlift for sale. Take a look.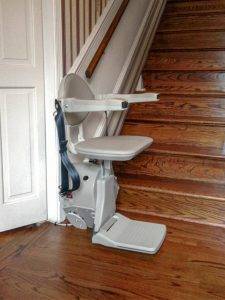 You must understand that if the stairlift is not installed properly, you will not be able to enjoy its benefits. That is why you have to focus on the Company which will also help you with the installation. You should inquire about their installation services before making a choice.
Repair and maintenance services
The next thing that you have to keep in mind is that after a few years, your stairlift will show signs of damage due to regular wear and tear. In such a scenario, you might need repair and maintenance services. That is why it is better to ask the company from now on if they can also assist you with these kinds of services or not.
So, if you are thinking of choosing us, contact us today.