Are you thinking of getting a stairlift at home? Usually, when people have mobility restrictions, they cannot move up and down the stairs. In such a scenario, a stairlift can be a blessing. Sometimes, you may face or ankle sprain, backache, knee pain, or may have just suffered from a cardiac arrest for which you might be restricted from movement.  If you use a stairlift, it will make it easier for you to move around the house without causing any stress or injury to your affected area. We, at   Stair Lift Medics, can be the right solution for you. We are one of the most established and reliable companies which have been in this business for 30 years. We bring you all kinds of stairlifts from reputable brands like Bruno, Handicare, or Sterling. We are known for our great durability, amazing features, and our customer-oriented approach. So, if you are looking for a Handicare or Bruno stairlift for sale and are based in areas like Gaithersburg, MD, Upper Marlboro, Fort Washington, MD, Hagerstown, MD, Towson, MD, or Frederick, then you can opt for us.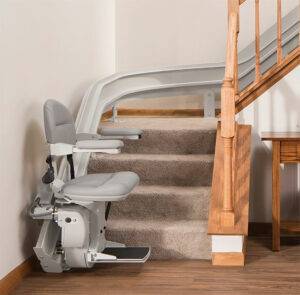 Here, we have put together a few things to look out for while buying a Bruno stairlift for sale. Take a look.
You must look at a stairlift as an investment. You have to ensure that it is made of good quality materials so that it can last for a long time. After all, you are going to pay a price for it and it should be durable in nature. Otherwise, it will be a few child investments.
You would also have to consider your budget while buying a stairlift. You need to make sure that it is reasonable for your budget. That is why you must take a coach in advance and then match it with your budget or compare it with other vendors before making a choice.
So, if you're interested in our Bruno stairlifts, contact us today.