Bruno Stairlift for Sale, Stairlift Installation, & Stairlift Repair in Gaithersburg, MD
Stairlift Services
Gaithersburg customers come to us with all sorts of reasons for why they need a new chairlift installation in their homes. Some have recently undergone some sort of mobility issue and quickly need a better way of going up and down stairs installed. Other customers need a stairlift installation in Gaithersburg because they have decided to stay in their homes if possible and need a stairlift to help them "age in place".
One thing we know for sure is that a stairlift installation can change homeowners' lives and give them the independence they are looking for.
So if you are in need of anything stairlift related such as stairlift repair or are looking for a Bruno Stairlift for sale in Gaithersburg, call Stairlift Medics to get started on your search for added mobility in your home.
Sterling Stairlift Maintenance Services
Your Sterling stairlift is an essential part of your independence and safety. Keep it in top working condition with regular Sterling stairlift maintenance.
We help homeowners with Sterling stairlift repair services and maintenance throughout Silver Spring, Frederick, Upper Marlboro, Baltimore, Damascus, MD and the surrounding areas.
Sterling Stairlifts include:
Sterling Simplicity 950
Sterling Simplicity+
Sterling 950
Sterling 1000
Sterling 1000 XXL
Sterling 2000
And the outdoor unit
Whichever Sterling Stairlifts model you have chosen; you chose it for the features and options you needed for your personal use. You have invested in those options, so regular maintenance will help you keep all the functionality you love about your Sterling stairlift. Many manufacturers recommend yearly maintenance and some even require it for warranty purposes. We are proud to offer top Sterling stairlift maintenance throughout Silver Spring, Frederick, Upper Marlboro, Baltimore, Damascus, MD, and the surrounding areas.
Contact us today to receive a no-hassle price quote!
Stairlift Repair in Gaithersburg, MD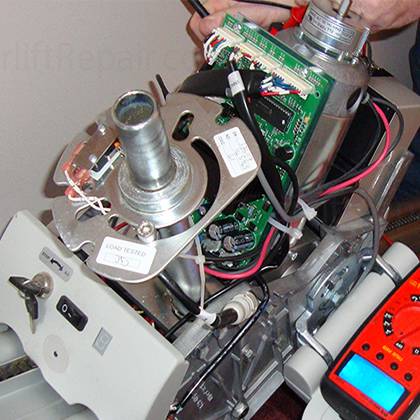 We hope you may never need any type of stairlift repair, but it you do, please know that our technicians are experienced and factory trained to handle all types of repairs. Our vans are fully stocked with replacement parts for all types of repair, including:
We know you are looking for a reliable stairlift repair company with quick response. So keep our number nearby so you can contact us if you ever need to. We offer quick emergency repairs to get you back to your mobility independence.
Stairlifts in Gaithersburg, Maryland
While many people may not be familiar with Gaithersburg, Maryland, it is actually the fourth largest city in the state behind Baltimore, Frederick and Rockville. With a population of almost 60,000, the city is divided into two sections – east and west. The eastern section is the old, more historic. The western section has the wealthier neighborhoods and was designed for New Urbanism.
If you need stairlift repair for another brand, please give us a call. While these are the main brands we service, we have completed stairlift repair services on many different brands throughout our 30-year history. (800) 695-6339