Do you need a reliable stairlift repair service company in Dundalk?  A company that has experience in all types and brands of stairlifts? Then keep the contact information for Stairlift Medics nearby for current stairlift repair needs as well as any you might have in the future.
Stairlift Medics has been servicing, installing, and repairing almost all stairlift makes and models for 30 years. Stairlift Medics has been the choice of homeowners throughout Dundalk for many years when looking for:
Acorn Stairlift Repair
Bruno Stairlift Repair
Handicare Stairlift Repair
Harmar Stairlift Repair
Sterling Stairlift Repair
We know there are other brands of stairlifts that homeowners in Dundalk may have installed in their homes. We want you to be aware that Stairlift Medics can service, repair, and maintain a number of different brands other than listed above. Call us as soon as you have any issues and we'll be able to put you on the repair list immediately.
Stairlift Repair in Dundalk, MD, for Sterling, Acorn, Bruno, and More
While stairlifts may seem similar in function, homeowners may have unique situations that can for unusual repair. Curved stairlifts, exterior stairlifts, second-hand stairlifts, and more can all pose their challenges. However, if you need Acorn stairlift repair, Bruno chairlift repair, Handicare stairlift repair, Harmar stairlift repair, or Sterling stairlift repair, know that Stairlift Medics has repaired all models. When you start to notice unusual behavior with your stairlift, take notes such as when and where. Having a history of what your stairlift is doing and for how long will help give us an idea of what is going on and the repair need.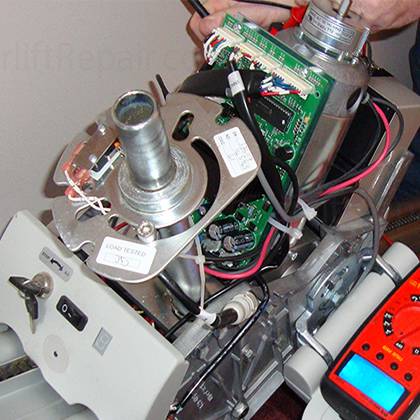 Of course, we always recommend that you maintain your stairlift. Your stairlift is a moving machine and an integral part of your daily living. Just like you maintain your car, you need to make sure your stairlift is adequately maintained. At Stairlift Medics, we also complete maintenance on several different models. Primarily, we work on the same models for maintenance as for repair – Acorn, Bruno, Handicare, Harmar, and Sterling. However, as before, if you have another stairlift model in your Dundalk home, give us a call, and we'll see what we can do for you. Chances are we are familiar with your make and model just from past experience.
Stairlift Repair in Dundalk, Maryland
Dundalk, named after Dundalk, Ireland, is an unincorporated community and during the '60s and '70s was the largest unincorporated community in Maryland. Since then, the population had declined from 85,000 at the 1970 census to 63,500 in 2010. The population over 65 is 17.7%, more significant than the national average and an excellent area for the installation of stairlifts to help seniors remain in their homes.