Do you have any sort of mobility restrictions? Generally, due to backache, knee pain, or any kind of accident injury, people can be confined to one particular area. Especially, after a cardiac arrest, people can be restricted from climbing up and down the stairs. However, it is not possible for one person to stay limited to one floor of the house for all practical purposes. Instead of causing any harm to yourself, you can move around the house now but the help of stairlifts. But it is not just important to invest in the right kind of stair lift but also to maintain and repair them whenever required. We, at Stairlift Medics, can be the right choice for you. We are an established and experienced company which has been in this field for more than 30 years. We can provide you with the sales, repair, and installation of all kinds of stairlifts. We are known for our quality products and customer-friendly services. So, if you need a Bruno stairlift repair and are based in areas like Frederick, Baltimore, Damascus, MD, Silver Spring, or Upper Marlboro, then you can opt for us.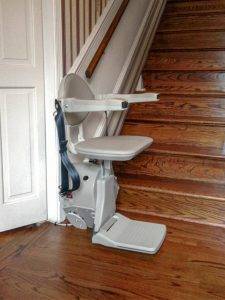 Here, we have put together a few questions to ask a company offering you Bruno stairlift repairs. Take a look.
What are your service areas?
Before choosing a particular company for carrying out such stairlift repairs, you should make sure that the company serves your area. That is why you should ask him about their service areas and see if this is suitable for you or not.
Do you have the right kind of resources to carry out the repairs?
Without the right kind of staff, no company can help you with such repairs. That is why you need to ask the company if they have qualified and well-trained professionals to help you repair your stair lift.
So, after getting these answers, if you are thinking of choosing us, contact us now.