Do you have any kind of mobility restrictions? Sometimes, you might face problems in mobility because of an ankle sprain or knee pain. Back or knee pain is quite common and sometimes even due to a cardiac arrest, you might be recommended to not move much, especially run up and down the stairs. That is why many people these days are investing in a stairlift. One of the most popular brands for these stairlifts will be Bruno. Now you can imagine if these stairlifts stop functioning, the kind of inconvenience you will be facing. That is why you have to invest in a good Bruno stairlift repair service. We, at Stairlift Medics, can be the right choice for you. We are an established and reliable company which has been in this business for over 30 years. We can provide you with all kinds of installations and repair services for acorn, sterling, and Bruno stairlifts. So, if you are based in areas like Rockville, MD, Silver Spring, Frederick, Baltimore, Hagerstown, MD, or Fairfax, VA,  then you can opt for us.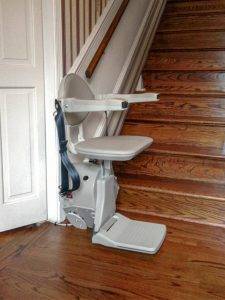 Here, we have put together a few things to check about your Bruno stairlift repair before hiring. Take a look.
You have to understand that the repair service will be provided by the professionals of the company. That is why you need to know if the professionals are properly trained, knowledgeable, and experienced enough to do this job or not. Check their background information before making a choice.
Repairing the stairlift will definitely come with a cost. You just have to make sure that the cost is suitable for your budget or not. That is why you must take quotes in advance and check it before making a decision.
So, if you are interested in getting your stairlift repaired by us, contact us today.