Bruno Stairlifts vs Harmar Stairlifts in Annapolis, Baltimore, Bel Air, Damascus, Frederick, Silver Spring, Upper Marlboro, Fairfax, VA and Surrounding Areas
Which is the right stairlift for me?
Bruno VS Harmar
At Stairlift Medics, we have been in the stairlift installation business for over 30 years. During that time we have installed many Bruno Stairlifts and repaired many other stairlift manufacturers, including Harmar stairlifts. We consider ourselves a bit of experts when it comes to the differences in different models and helping you select the best for your home and family.
One reason we represent Bruno Stairlifts is their excellent reputation in the stairlift installation industry. This family-owned business in the USA has been built by providing quality stairlifts to families who soon become happy and satisfied customers that give great reviews. We know that after you look for a Bruno Stairlift for sale and decide on Bruno for your chairlift installation, the only regret you will have is not having done it sooner!
Common Features of Bruno Stairlifts and Harmar Stairlifts
We understand that you want to make an informed decision when it comes to choosing a chairlift installation. After all, you are making an investment in your future by being able to stay in the home and neighborhood you love. You need to be able to rely on your chairlift installation for daily living, comfort, and safety.
Warranty – Both Bruno Stairlifts and Harmar Stairlifts have excellent warranties. With a limited lifetime warranty, you can be sure of reliable functionality for years to come. If there ever is a problem, your stairlift issues will probably fall under warranty.
Made in the USA – Both manufacturers are headquartered in the USA and all their products are made in the USA. While Bruno is a family-owned and run company, Harmar's structure is a bit different. Products made in the USA are favored by many customers due to quality and customer service.
Different Features of Bruno Stairlifts and Harmar Stairlifts
Cost – One of the biggest differences between Harmar and Bruno is the cost. Bruno Stairlifts are one of the lowest cost models, probably one of the reasons why they are America's top selling model of stairlift installations.
Narrowest Track – This can be especially important to customers that may live in an older home with narrow stairways. Having a stairlift with a narrow track, such as Bruno, that does not take more space than needed can be attractive to homeowners. This is especially true when there are other members of the family using the stairs.
Continuous Charge – The Bruno Stairlift can charge anywhere on the track. It does not require to be "docked" to charge.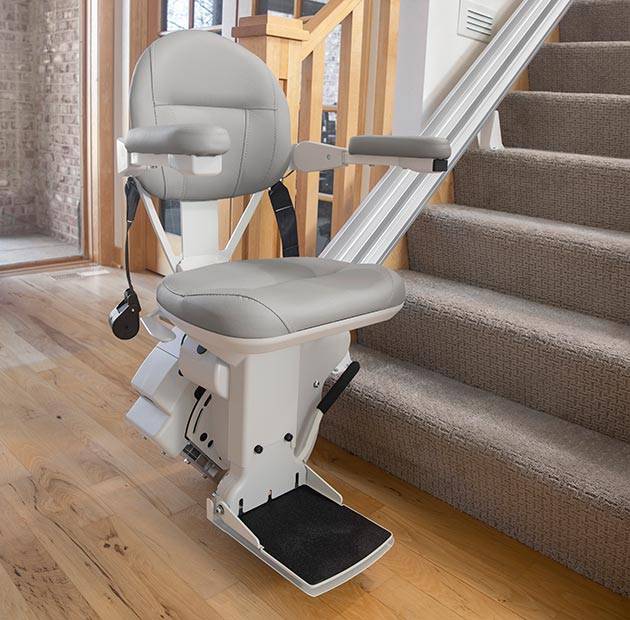 Request More Information or a Quote for This Stairlift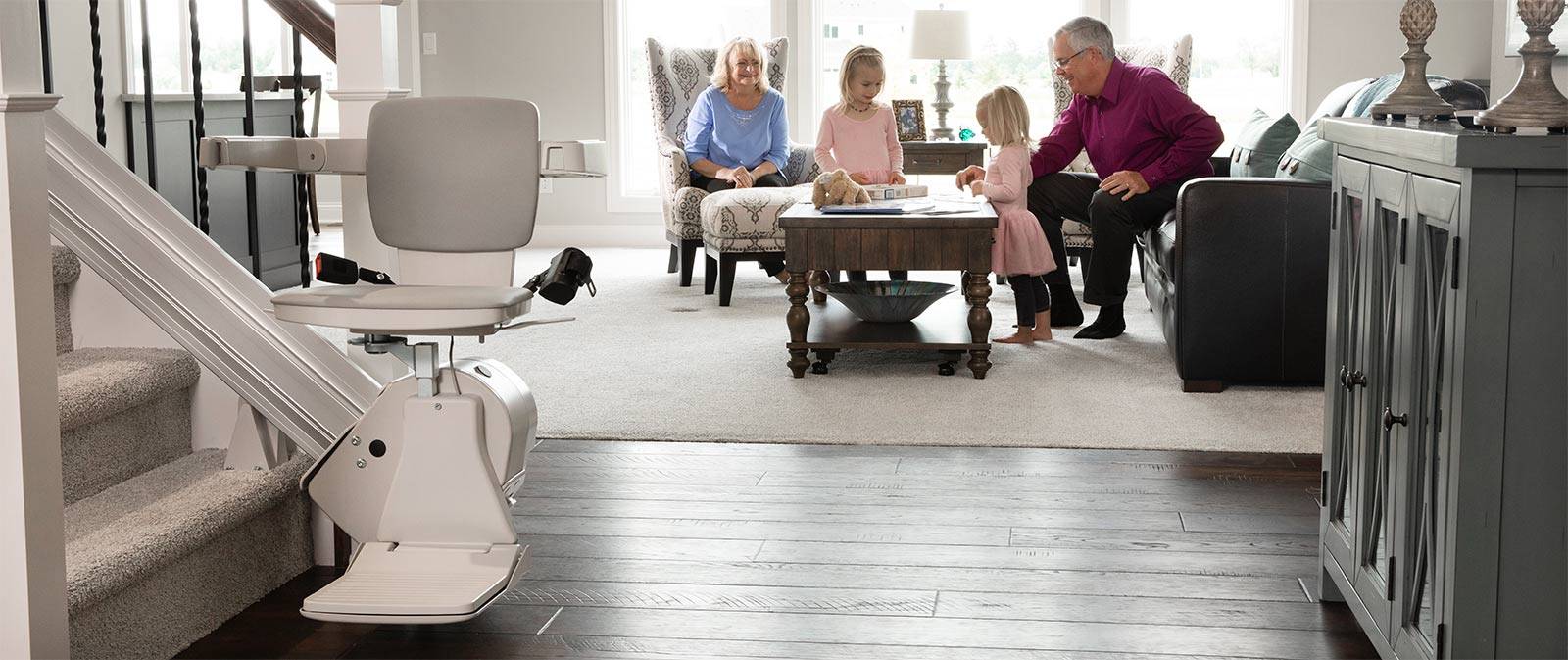 Our Recommendation
We have become a Bruno Stairlift dealer and installer because we are proud of the quality and options of stairlifts they offer. While we have outlined some of the reasons above, here are the main points that lead customers to choose a Bruno stairlift for sale.
Made in USA
Amazing Customer Reviews
Attractive and Modern
Limited Lifetime Warranty
Please contact us to schedule your no-obligation consultation for your home.