Do you have a chairlift at home? Or are you thinking of getting one? If you have people with mobility restrictions, then it is quite possible to have a chairlift at home. Due to knee pain, backache, ankle sprain, or even after a cardiac arrest, people can be restricted from movement, especially moving up and down the stairs.  But simply buying the right kind of chairlift will not help. You will also have to get a chairlift installation service. We, at Stairlift Medics, can be the right choice for you. We are one of the most established and reliable companies that can provide you with all kinds of chairlift solutions, starting from installation to even repair and maintenance. We are known for our highly smart, experienced, and well-trained professionals along with our customer-oriented approach. So, if you belong to areas such as Alexandria, VA, Baltimore, Springfield, VA, Rockville, MD, Hagerstown, MD, or Gaithersburg, MD,  then you can opt for us.
Here, we have put together a few reasons to choose a professional company for your chairlift installation. Take a look.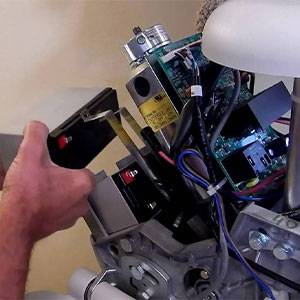 Nowadays, due to the presence of online tutorials, people can do many things themselves. But when it comes to something as important as your chair lift, there is no need to take any risk. You can simply go for the professionals who have the knowledge and training in carrying out the installation work in the right manner. They have better expertise and will be able to come up with the right technique that you need for this.
If you try to do it on your own and something goes wrong, you will have to replace the chairlift completely. Moreover, if you get amateurs to do it for you, the installation will not be correct and you will have to hire someone again. Instead of paying twice for the same thing or buying the chairlift again, you can save all this money if you go for the professionals.
So, if you are thinking of hiring us for your chairlift installation, contact us now.