Have you been given mobility restrictions by the doctor? Do you face severe pain in your back, knees, or ankle? Or have you recently recovered from a cardiac arrest for which you have been given mobility restrictions? More and more people are investing in a chairlift these days if they have been given such restrictions. But you also have to get a chairlift installation done. We, at Stairlift Medics, can be the right solution for you. We are one of the most established and reliable companies which have been in this business for over 30 years now. We can provide you with all kinds of chairlifts and their installation and repair and maintenance services will stop we are known for our great quality products and customer-oriented approach. So, if you are based in areas like Philadelphia, Doylestown, or Plymouth Meeting, then you can opt for it without any further hesitation.
Here, we have put together a few vital things to check about your chairlift installation services before hiring. Take a look.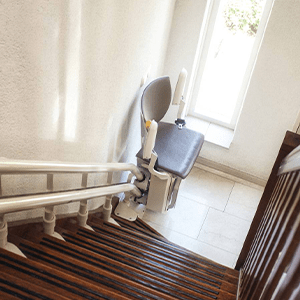 you have to choose the company which has highly reliable, experienced, and knowledgeable professionals to carry out the installation work. Then, you can rest assured about getting a good quality installation service. If the installation work is not done properly, then you will not be able to enjoy the benefits of a chairlift properly.
The next thing that you have to keep in mind is the amount charged by the company for such installation services. You need to take quotes in advance and see if the rates are suitable for your budget or not. If needed, you can always compare these quotes with others and then choose wisely.
So, if you are thinking of choosing us, contact us today.