Are you facing knee pain, backache, or ankle sprain? Or do you suffer from arthritis or have recently got a cardiac arrest? In such a situation, it is quite likely that doctors will recommend you do not move up and down the stairs. But it can be quite frustrating to depend on others for things and remain confined to one part of the house. That is why more and more people are investing in good quality chairlifts. But now imagine if this useful equipment stops functioning in your house. It will be a huge inconvenience for you. That is why what you must do is get hold of a chairlift repair service. We, at Stairlift Medics, can be the right solution for you. We are one of the most established and reliable companies which have been in this business for more than 30 years.  We can provide you with all kinds of stairlifts and air installation and repair maintenance services. We are known for our highly efficient and knowledgeable professionals along with our customer-oriented approach. So, if you are from Gaithersburg, Annapolis, Pasadena, MD, or Baltimore, then you can rely on us.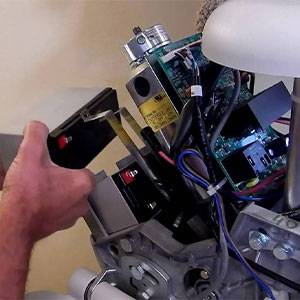 Here, we have put together a few questions to ask a company offering you chairlift repair services. Take a look.
What kind of repair services have you dealt with in the past?
There are various kinds of issues that you might face with your chair lift. You need to make sure that the particular problem you have has been treated by the company in the past. That is why you should ask about their past experience with repair services and see if they are equipped enough to provide you with the service you need.
Do you provide free quotes?
The next thing that you should ask the company is if they can provide you with free quotes. This will help you understand if the particular service is affordable for you or not. If needed, you can use these quotes to compare it with others and then choose wisely.
So, after getting these answers, if you are thinking of choosing us, contact us today.