Do you notice any kind of a problem with your stairlift at home? Is it not functioning properly or it's not starting at all? After using the stair lift for quite some time, it is quite common to notice such issues due to regular wear and tear. But it can be quite risky to operate a stairlift in this dysfunctional situation as it can also lead to deadly accidents. That is why it is better if you can look for a professional repair service and get it resolved. We, at Stairlift Medics can help you with acorn, Bruno, sterling, or Harmar stairlift repair service. We are an established and reliable company which has been in this field for more than 30 years. We can provide you with a number of stairlifts and its installation and repair services. We are known for our highly smart, efficient, and knowledgeable professionals who can help with all kinds of stairlift services along with our sense of professionalism, efficiency, and at most dedication for all our customers. So, if you are located in areas like Kennett Square, Philadelphia, Broomall, Willow Grove, West Chester, or Wayne, PA, then you can opt for us.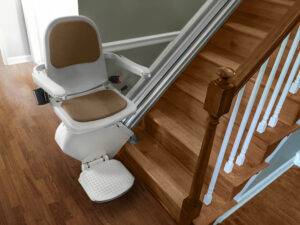 Here, we have put together a few questions ask your stairlift repair service. Take a look.
How much time will it take to repair the stair lift?
It is understandable that a stair lift is an immensely important equipment to have at home. It is understandable that you will be worried about its condition and would want to use it again as soon as possible. That is why it is important to ask the company about an estimated duration within which they can repair the device.
How much will you be charging?
Next, we should ask the company about an estimated rate for the charges of the company. You should make sure that the charges are reasonable. It is better to take quotes in advance from different companies and then compare these with each other to choose wisely.
So, after getting these answers, if you are thinking of choosing us, contact us today.