Are you thinking of purchasing a stairlift or do you already own one? Nowadays, stairlift has become the equipment of at most important because almost everyone is suffering from back pain, knee pain, or ankle sprain. Cardiac arrest is also one of the most common reasons why people can be restricted from movement for which they will require a stairlift at home. But this device is of no use if you cannot maintain it regularly. That is why you should look for a professional company that can help you with all brands of stairlift maintenance, like Acorn, Sterling, Bruno, or even Handicare stairlift maintenance. We, at Stairlift Medics, can be the right choice for the full stop we are an established and reliable company with more than 30 years in this field. We are known for our sense of professionalism, efficiency, and dedication towards all our clients. So, if you are from Doylestown, Philadelphia, Plymouth Meeting, West Chester, or Willow Grove, then you can opt for us.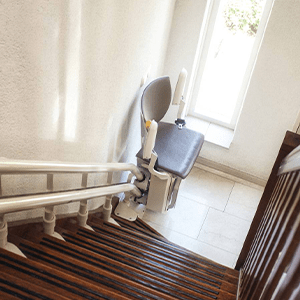 Here, we have put together a few reasons why you should always hire a professional for your Bruno, Sterling, or Handicare stairlift maintenance. Take a look.
In order to understand a stairlift and know what its problems are, one has to have proper expertise in this kind of repair work.  Since a professional has received formal training and qualification in this regard, That is why you should choose a professional over amateurs because they have a complete understanding of the process.
Another reason why you should always choose a professional because they can help you save your money. If you go for an amateur, you will realize that they will be making a lot of mistakes for which you might have to hire someone again and even the maintenance process can be not up to the mark. Instead of spending money twice for the same thing, it is better to hire a professional from the beginning.
So, if you're thinking of choosing us, contact us today.