Do you have a stairlift at home? If you have been suffering from backache, knee pain, or ankle sprain and have been given mobility restrictions, then it is quite likely that you will have a stairlift at home. But simply having the stairlift with the most advanced features will not do. You will also need to make sure that it is maintained in the right manner. We, at Stairlift Medics, can be the right choice for you. We are one of the most established and experienced companies which have been in this business for more than 30 years. We bring you a wide range of stairlifts from reputable brands along with their installation and repair and maintenance and services. We excel at Bruno, Acorn, Sterling, or Handicare stairlift maintenance. We are known for our highly advanced features along with our extremely efficient and dedicated services for all our clients. So, if you belong to areas such as Wayne, PA, Philadelphia, Willow Grove, Broomall, Kennett Square, or Plymouth Meeting, then you can opt for us.
Here, we have put together a few benefits of hiring professionals for your Bruno, Sterling, or Handicare stairlift maintenance. Take a look.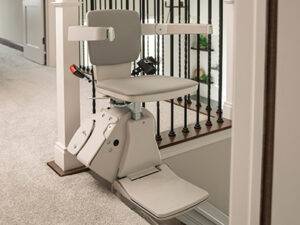 To maintain a stairlift, one will require a certain level of knowledge and training which is only available to professionals. Amateurs do not have this kind of knowledge and that is why they will not be able to do a proper job when it comes to maintaining these stairlifts.
You will be able to save a lot of money when you go for professionals. Amateurs will not be able to provide you with proper maintenance service and you will have to hire someone again. Instead, they might cause damage to the stairlift while maintaining it for which you might have to replace the stairlift completely. This expense can be avoided if you go for professionals in the first attempt itself.
So, if you are interested in choosing us for your stairlifts, contact us today.