Do you have a handicapped stairlift at home? Often, people, these days are investing in good quality stairlifts because of the mobility restrictions that they are facing. Due to knee pain, backache, or an ankle sprain, sometimes you could be restricted from moving around the house, especially up and down the stairs. Moreover, if you have recently suffered from a cardiac arrest, it is quite natural that you will be restricted from movement. In such a scenario, a stairlift can be quite useful. But what if it stops functioning one day? You will have to look for a Handicare stairlift repair service near you. We, at Stairlift Medics, can be the right choice for you. We are one of the most established and reliable companies which have been in this business for more than 30 years now. We can provide you with all kinds of Bruno, Handicare, and sterling stairlifts and their services. Right from installation to repair and maintenance, we can help you with everything. So, if you belong to areas such as Fairfax, VA, Rockville, MD, Hagerstown, MD, Fairfax, VA, Fort Washington, DC, or Towson, MD, then you can opt for us.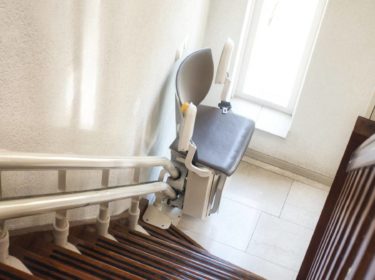 Here, we have put together a few signs that you need to get a Handicare stairlift repair service. Take a look.
Stops working
One of the most obvious signs that you need a stairlift repair service will be if it stops functioning completely. If it does not turn on or move at all, you will obviously have to get it repaired. Get it checked by a professional soon and if required, you can also give it to the workshop for the repair work.
Strange sound
If you get a strange sound from it while it is working up and down the stairs, this could also be a sign of risk. Since you wanted a professional, you will not be able to understand what the problem is. That is why it is better if you can get a professional and check it once to detect the problem.
So, if you are thinking of hiring us to repair your stairlifts, contact us today.