A Handicare stairlift is designed to provide comfort and convenience while providing safe access to all floors of your house for you or a loved one. Handicare stairlift repair is an excellent way to avoid a stairlift breakdown. Handicare stairlift repair will ensure that everything is working well and properly oiled up, and will replace any worn parts to extend the life of your stairlift.
Let us look at the services that we provide: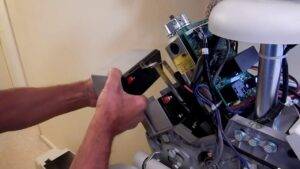 Repairs to the platform and landing
If your house step lift is failing, making strange noises, or displaying error codes, we can help you repair it.
Keep track of your maintenance
After cleaning, we try to grease up the track to ensure that you have a flawless surface to apply ointment.
Replacements for worn hardware
Stairlift equipment is costly, and most individuals cannot afford to replace pieces when they break or wear out. So, instead of buying a new part and spending a lot of money, we offer a replacement service so that you may acquire the parts at a lesser cost.
Fix Problems with the installation
Because it is technological equipment, every stairlift will eventually have one or more issues. But don't worry; we'll take care of the problem right immediately. Our highly skilled experts can handle any stairlift-related concerns.
Safe stairlift removal
Whether you take your steps straight, bent, or a combination of both, getting rid of an unwanted stairlift doesn't have to be a painful experience. It should not be done without the help of an expert or expulsion administrator to avoid harming the property or the equipment.
At Stairlift Medics, you can trust Stairlift Medics for quick and trustworthy Handicare routine upkeep administration however let us additionally assist you with staying away from the issue and interruption of downtime. Our specialists are capable and learned to return you once again to protected and helpful portability when possible. We provide services in Philadelphia, Willow Grove, Broomall, Plymouth Meeting, Drexel Hill, and West Chester areas