Are you thinking of buying a stairlift? A stairlift has become an immensely popular device that more and more people are investing in. Since many people have mobility restrictions these days due to knee pain, backache, or restrictions after a cardiac arrest,  they have become dependent on the stairlift at home. Now imagine if this important device stop functioning, how inconvenient it will be. That is why what you need to do is get hold of a sterling, Bruno, or Harmar stairlift repair service. We, at Stairlift Medics, can be the right solution for you. We are one of the most established and reliable companies which have been in this business for over 30 years. We bring you a wide range of stairlifts from different popular brands along with that installation and repair and maintenance services. We are known for our sense of professionalism, dedication, and highly efficient services. So, if you belong to areas such as Kennett Square, Philadelphia, Willow Grove, Broomall, West Chester, or Doylestown, then you can opt for us.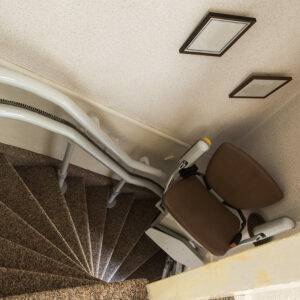 Here, we have put together a few things to look out for in Your acorn, sterling, Bruno, or Harmar stairlift repair service. Take a look.
You can only trust a company when they have a good deal of experience in this business. That is why it is important to know about the number of years the company has been in this business before taking the decision. This will help you make a more reliable choice.
The next thing that you have to keep in mind is the reputation of the company. You need to know the kind of feedback or reviews they have been getting from their clients. This will not just help you understand the sort of standing they have in the market but will also give you an idea of the kind of service you can expect from them.
So, if you are thinking of choosing us, contact us today.