Harmar Stairlift Maintenance, Sterling Stairlift Repair, Handicare Stairlift Maintenance, and Acorn Stairlift Repair in Drexel Hill, PA
Let's talk about the only number you are going to need for all your stairlift service needs including stairlift repair and stairlift maintenance. When you call Stairlift Medics for stairlift service in Drexel Hill, you know you are getting the company that is fair priced, fast, experienced, and stocked with repair parts. We have been doing all kinds of stairlift service in the Drexel Hill area for 30 years and have learned what gets stairlift service done correctly and quickly.
Here are some of the things we want you to know about Stairlift Medics:
Competitive Pricing
Lifetime Extended Warranty
Rapid Response Times
Stocked Replacement Parts
Experienced Technicians
The benefit of so many years in business with fully trained and experienced technicians increases the number of different types of stairlift maintenance we can perform including Acorn stairlift maintenance, Harmar stairlift maintenance, Sterling stairlift maintenance, and Handicare stairlift maintenance.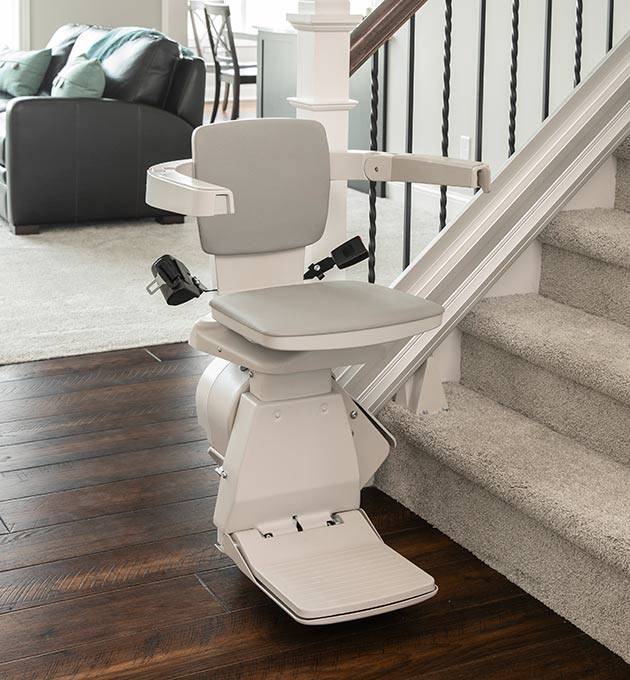 Stairlift Repair in Drexel Hill: Harmar, Sterling, Handicare, and Acorn Stairlifts
 You have made the investment in a stairlift after much consideration, so when your stairlift needs repair we know how much you depend on your stairlift and how quickly you need it repaired. Needing stairlift repair is rarely something that our customers ever plan on and can come as quite a shock. Stairlifts are moving machines with tracks, components and more. Therefore it is always possible that something can happen due to normal wear and tear, just like your car.
When you are looking for stairlift repair in Drexel Hill, Stairlift Medics should be your first call. We will be able to give you a diagnosis, sometimes right over the phone, and then repair your stairlift quickly. Our technicians will arrive in vans equipped with the most needed repair parts. No matter what make or model you have, we are sure we can help you. The most common stairlift repair in Drexel Hill we do is:
Keep our contact information in case you ever have any need for stairlift repair in Drexel Hill. We are happy to help you in any way we can.
Contact us today to receive a no-hassle price quote!
Stairlift Service in Drexel Hill, Pennsylvania
Drexel Hill may be the location of the oldest log house in North America. The Lower Swedish Cabin was built by early Swedish setters most likely between 1638 and 1655. European settlers would go on to copy the log cabin and similar styles of housing across the country. Until 1937 the house remained a private residence.
If you need stairlift repair for another brand, please give us a call. While these are the main brands we service, we have completed stairlift repair services on many different brands throughout our 30-year history. (800) 695-6339