PHILADELPHIA STAIRLIFT SERVICE
Philadelphia Stairlift Service & Repair is provided by Stairlift Medics.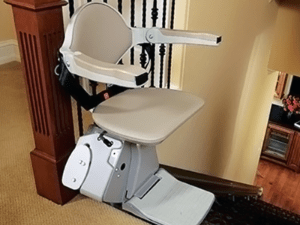 Since 1992, Stairlift Medics has been in business to repair, sell, and install stairlift chairs. Stairlift Medics is the go-to choice for Philadelphia Stairlift Service.
We service all major brands such as, but not limited to, Acorn Stairlifts, Bruno Stairlifts, Harmar Stairlifts, Sterling Handicare Stairlifts, Excel Stairlifts, and Stannah Stairlifts. We have parts in stock for many stairlifts.
We offer the fastest and most affordable stairlift repair in Philadelphia and surrounding areas such as King of Prussia, PA; West Chester, PA; and other townships in the Philadelphia, PA area.
---
Call Now for Service
Cure your ailing stairlift today and regain freedom and mobility on the steps in your home.
Call Now: (866) 469-0995