Do you want to invest in a stairlift? If you have been given mobility restrictions due to knee pain, backache, or ankle sprain, it is quite natural to look out for the right stairlift. If you have suffered from a cardiac arrest, you could be given such restrictions as well. You must make sure that the stairlift is also installed in the right manner. You have to hire a professional stairlift installation service. We, at Stairlift Medics, can be the right choice for you. We are an established unreliable company which has been in this business for more than 30 years. We can provide you with all kinds of stairlift solutions for renowned brands like acorn, Bruno, sterling, and so on. Starting from installation to repair and maintenance, we can help you with everything. We are known for our highly advanced, great durability, and customer-oriented approach. So, if you are based in areas like Doylestown, Philadelphia, or Plymouth Meeting, then you can opt for us.
Here, we have put together a few things to know about your stairlift installation service. Take a look.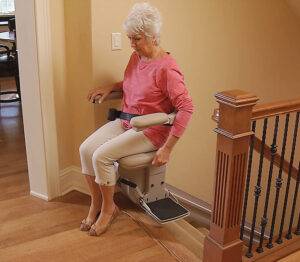 You might have other plans scheduled throughout the day. You cannot sit all day for the installation. That is why you should know about the duration of time the installation process will take so that you can schedule your activities accordingly. It is better to ask the company about this so that you can get an idea before scheduling other plans.
Another thing that you have to keep in mind is the amount that the company will charge for the installation services. You need to know the rates are suitable for your budget or not. You should enquire and compare these quotes with others to choose wisely.
So, if you are thinking of hiring us for your stairlift installation, contact us today.