Because of age, illness, or an accident, your mobility may be limited at some point in your life. This loss of independence, whether permanent or temporary, can be life-altering, limiting your ability to manage your own home. Stairlifts installation, on the other hand, can be life-changing because they can restore portions of your home that have been lost due to the inability to move. If you're thinking about getting a stairlift, here's a checklist that you need to ask yourself before installing a stairlift.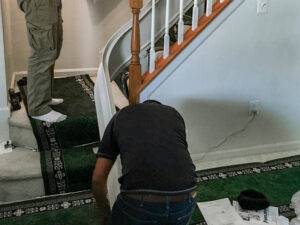 The business
Did the representative do a comprehensive examination of you and your home?
Is there a documented quote from the representative?
Is it possible for the corporation to arrange for you to be exempt from paying VAT?
Have you received sufficient answers to all of your queries from the representative?
Is there a money-back guarantee from the company?
Are you able to pay the last installment after the lift has been installed and are you satisfied with it?
Repairs
Is the lift guaranteed for how long?
Is there a repair service available 24 hours a day, 7 days a week?
How long do you think it will take for a repair worker to arrive?
What would the cost of repairs be?
Safety
Does the elevator start and stop without jerking
Does it consist of a speed controller?
Does it consist of safety sensors?
Is a safety belt supplied?
Stairlift Medics is dedicated to providing our customers with the best stairlift repair and maintenance services possible. We understand that you have a lot of options when it comes to who would install and maintain your stairlift. That is why Stairlift Medics strive to make your experience with us as simple as possible. We provide services like- Competitive pricing and extended warranty for life, Response times are quick, Replacement components on hand, technicians with a lot of experience. If you belong to areas like Doylestown, Plymouth Meeting and Philadelphia, feel free to call us.