Do you have a stairlift at home? Or are you planning to buy one? Given the increasing tendencies of people to develop a back ache, ankle sprain, or knee pain, it has become quite normal for people to have a stair lift at home. This allows you to freely move up and down the stairs without any injury or pain. But first you must find a company which will help you install this stairlift. We, at Stairlift Medics, can be the right solution for you. We are an established and reliable company which has been in this field for more than 30 years. We can provide you with a wide range of stairlifts from renowned brands like Bruno and Acorn. We are known for our high-quality stairlifts with some of the most advanced features available in the market along with our highly professional and dedicated services. So, if you belong to areas such as, Silver Spring, Rockville, MD, Gaithersburg, MD, Bel Air, MD, Upper Marlboro, or Duldalk, MD and need a stairlift installation, then you can choose us.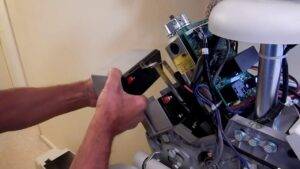 Here, we have put together a few reasons why you should always hire a professional for your stair lift installation. Take a look. 
One of the first and foremost things that you need to keep in mind is that the professional will always have an edge over the amateurs because of the expertise they have. They have received formal training and qualification in this regard and that is why they will be able to provide you with a more sound service. 
You will be able to save a lot of money if you hire a professional. When you choose an amateur, the amateur will make a lot of mistakes for which you might have to replace the stairlift altogether. And even if you do not have to replace, you will have to hire someone again because the installation will not be perfect when it comes to an amateur. These unnecessary expenses can be avoided when you go for a professional from the beginning. 
So, if you are thinking of hiring us, contact us today.