5 reasons to hire experts for stairlift installation
Stairlift Medics provides stairlift installation in and around Philadelphia, Doylestown, Plymouth Meeting.
Hiring experts for stairlift installation can provide numerous benefits, ensuring a safe and efficient installation process. Here are five reasons why it's a good idea to hire professionals for this task: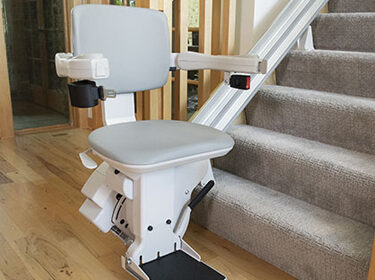 Safety and Expertise: Stairlift installation involves complex mechanical and electrical components that need to be properly integrated with your home's infrastructure. Professionals have the knowledge and expertise to handle these intricacies, ensuring that the stairlift is securely installed and functions safely.
Customization and Assessment: An expert installer will assess your home's layout, staircase design, and user needs before recommending the appropriate type of stairlift and its optimal placement. This ensures that the stairlift is customized to your specific requirements, providing the best possible solution for your mobility needs.
Code Compliance: Stairlift installations often need to adhere to building codes and regulations to ensure safety and accessibility standards are met. Hiring professionals who are well-versed in these regulations will help you avoid potential legal or safety issues in the future.
Efficiency: Professionals who specialize in stairlift installations are experienced in the process, which means they can complete the installation efficiently. This saves you time and effort, ensuring that the stairlift is up and running quickly so you can start benefiting from it sooner.
Warranty and Support: Reputable stairlift installation companies typically offer warranties on both the product and the installation. If any issues arise after the installation, you'll have the peace of mind knowing that you can rely on the experts for support and maintenance, ensuring the longevity and proper functionality of your stairlift.
Ultimately, hiring experts for stairlift installation helps ensure the safety, functionality, and longevity of the equipment while providing you with the necessary support and peace of mind throughout the process. Please call us without hesitation.