Do you have a stairlift at home? A stairlift has become immensely useful equipment that many people are investing in these days. More and more people are becoming a victim of arthritis or severe knee pain and backache, which is quite common with old age. In order to make your lives easier and more comfortable, people are taking the help of a stairlift which allows you to move from one floor to the other without causing any stress to your injured area.  However, if you experience any kind of stairlift problems, you should get it checked by an expert first. That is why you need to hire us, at Stairlift Medics. We are one of the most established and reliable companies which have been in this business for over 30 years. We can provide you with all kinds of sales, installations, as well as repair services of stairlifts. We are known for our prompt and efficient services along with our customer-oriented approach. So, if you are located in areas like Norristown, Kennett Square, West Chester, Philadelphia, Willow Grove, or Broomall,  then you can opt for us.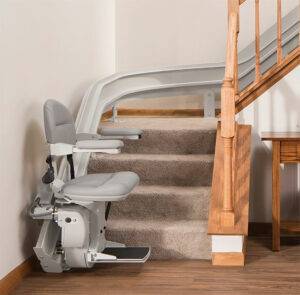 Here, we have put together a few benefits of getting your stairlift problems resolved by a professional. Take a look.
Better functionality
If you notice any kind of small problem with your stairlift, you can always get it resolved in a short period of time with the help of a professional. This will ensure that the minor glitches do not take a bigger shape and cause more problems. The overall condition of your stairlift also remains well if you get it checked by a professional regularly.
Faster solutions
Whenever you notice any kind of a problem with your stairlift, you might want to fix the problem yourself. But by doing so, you are wasting time and energy. This requires professional help because they have the right kind of skill and expertise to do this job. You should leave it to them. This will help you get faster solutions and will save you time and money.
So, if you are interested in choosing us for your stairlift problems, contact us today.