Have you been imposed with some mobility restrictions due to an injury, back pain, knee pain, or after suffering from a cardiac arrest? This is a quite common problem that many homeowners are facing these days. But it is quite inconvenient to remain confined to one area. That is why you need to have some sort of arrangement that will allow you to move from one floor to another without causing any stress to the wounded area. What you can do is invest in a good stairlift. Although these are functional, useful, and quite safe to use, due to regular wear and tear, after a certain period of time, these might show signs of damage. You will have to take this to a stairlift repair service. We, at Stairlift Medics, can be the right choice for you. We are an established and reliable company with more than 30 years in this field. We can provide you with all kinds of services for your stairlift, right from sales, installation to even repair and maintenance. So, if you are from Bel Air, MD, Silver Spring, Upper Marlboro, Baltimore, Damascus, MD, or Fairfax, VA, then you can opt for us.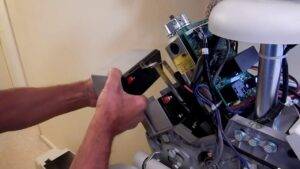 Here, we have put together a few reasons why you should always choose a professional for your stairlift repair service. Take a look.
Repairing a stair lift can be complicated work. That is why you cannot probably do this using a DIY video or by hiring an amateur. A professional will have the right kind of qualification, knowledge, and formal training to carry out this work. This kind of knowledge or experience will be lacking in an amateur and that is why even if you hired them, the work will not be perfect.
If you go for an amateur, then the repair will not be successful. You will again have to hire someone else, paying twice for the same thing. Instead of making this wastage of money, you can go for a professional right from the beginning who can provide you with a great service in the first attempt, thereby saving your money.
So, if you are thinking of hiring us, contact us today.