Do you or your family members have mobility restrictions? Sometimes due to knee pain, backache, ankle pain, or even after a cardiac arrest, one could face mobility restrictions. But it is a little difficult and annoying to be confined to one part of the house at all times. That is why many people invest in a good stairlift to enable want to move from one floor to another without causing any stress to the injured area. However, due to regular wear and tear, sometimes these stairlifts can show signs of damage even after you purchase it from renowned brands. In such a scenario, you should lookout for a stairlift repair service. We, at Stairlift Medics, can be the right choice for you. We are an established and reliable company which has been in this field for more than 30 years. We can provide you with the sales, repair, and installation services of stairlifts for all kinds of brands, right from Sterling, Bruno, acorn to even Harmer, And so on. So, if you are from Willow Grove, Doylestown, West Chester, Philadelphia, or Plymouth Meeting, then you can rely on us.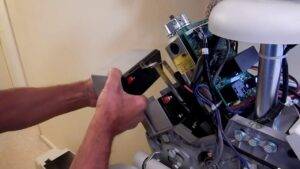 Here, we have put together a few important reasons why you should always choose a professional for your stairlift repair. Take a look.
One of the first and foremost reasons why a professional is a right choice for repairing your stairlift is because they have the right kind of knowledge and training in this regard. An amateur will never have the qualification and training of a professional to repair any kind of stairlift which makes this service not completely foolproof. The problems might occur again if you do not choose a professional.
Another reason why you should always hire a professional is that they can help you save your money. An amateur will not be able to provide you with a sound service in the first attempt and might even break the stairlift in the process. This additional expense of getting the repair done twice or make another investment for the stairlift replacement can be completely avoided if you go for the professional right from the beginning.
So, if you're interested in choosing us, contact us today.