Stairlift Repair, Stairlift Maintenance and Stairlift Problems in Kennett Square, PA
When it comes to all your stairlift repair, stairlift maintenance, and anything else you need for stairlift problems in Kennett Square, you only need to keep one company in mind – Stairlift Medics. We help customers start to finish with everything they need starting with the initial consultation, installation, and finally, any stairlift repair in Kennett Square they need. We always want to see our customers have their stairlift in proper working order. This includes after the sale and installation and any new customers just looking for a reliable company for stairlift problems in Kennett Square.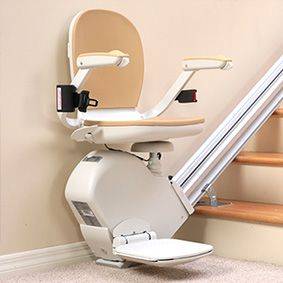 At Stairlift Medics, we have designed a fair-priced, fast, experienced, and stocked company with repair parts. We have worked with customers from all over the Kennett Square area and, throughout our 30 years, have learned what gets stairlift service done correctly and quickly.
Here are some of the things we want you to know about Stairlift Medics:
Competitive pricing
Lifetime extended warranty
Rapid response times
Stocked replacement parts
Experienced technicians
Getting your stairlift in its top working order is as important to us as it is for you. We want to be the company you recommend to friends and neighbors as dependable and efficient. We work on many different makes, including Acorn Stairlifts, Handicare Stairlifts, Harmar Stairlifts, and Sterling Stairlifts. If you own a stairlift you don't see on here, please give us a call, and we'll most likely be able to help you.
For Service, Repairs, & Installation
Contact us today to receive a no-hassle price quote!
Stairlift Repair in Kennett Square: Harmar, Sterling, Handicare, and Acorn Stairlifts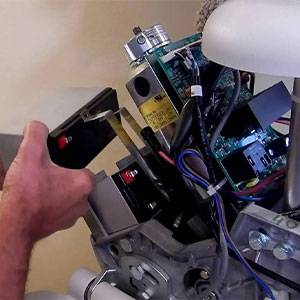 We hear the panic in customer's voices when they call us for stairlift repair. After all, installing a stairlift was a decision about spending the coming years and enjoying the house they love. They depend on their stairlift for everyday problems. Now they are experiencing stairlift problems and don't know what to do. First, we handle many different types of stairlift problems and stairlift repair in Kennett Square every day. And after doing it for 30 years, we've gotten pretty good. Trust us when we say we have completed stairlift repair on your issue before.
Keep our contact information in case you ever have any need for stairlift repair in Kennett Square. We are happy to help you in any way we can.
Stairlift Service in Kennett Square, PA
The history of mushroom growing in Kennett Square, the Mushroom Capital of the World, began after looking for ways to use farming space better. The area that is now the borough started with growing carnations. Industrial farmers were looking for ways to utilize the space under the elevated carnation beds, and thus the Kennett Square mushroom agriculture began.