A stairlift is, at its core, a basic device. Almost every stairlift on the market today has two major components: a track with a toothed or textured portion of its surface and a chair with a motorized gear or wheels at its base that propels itself up and down by moving over the textured surface. However, once you've mastered the fundamentals, you'll find yourself with a plethora of possibilities. Let's take a closer look at the many components and characteristics that you need to look at while hiring for stairlift services.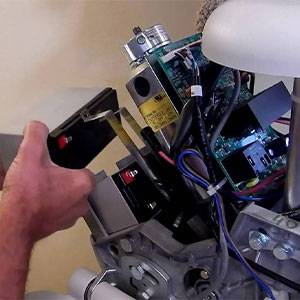 Tracks for stairlifts
Stairlift tracks are an essential component of the system. The overall cost and simplicity of usage will be influenced by their size and shape.
Hardware & Safety Features
The safety elements of a stairlift are critical in preventing falls and injuries. Seatbelts, key locks, and obstruction detection are standard on most stairlift models.
Warranties for Stairlifts
A solid stairlift warranty ensures that you receive the most bang for your buck. It should also contribute to your safety by ensuring adequate upkeep.
Seats for stairlifts
Because it is the component with which a user will engage the most, the seat of a stairlift should be one of the most significant factors.
Stairlift Medics business began 30 years ago intending to assist persons with mobility issues in regaining their freedom. We understand what it's like to be confined to your home. Due to our founder's own experience with MS, we understand the difficulties that homeowners may encounter in having full access to their homes in a safe manner. Residents of Pasadena, MD, Gaithersburg, Baltimore, and Annapolis are invited to learn more about what a chairlift can accomplish for them. We take your repair seriously and will do everything we can to make it as quick and as reliable as possible.