Do you have a stairlift at home? If you or someone at home has mobility restrictions due to knee pain, backache, or ankle pain, or restrictions due to a cardiac arrest, they might be needing a stairlift in order to move up and down the stairs. After all, it is quite inconvenient to stay confined to one part of the house. This will allow you to easily move about without causing any stress to that wounded part. However, simply purchasing the right kind of stairlift model will not help stop you also have to get it maintained. That is why you must look for a good stairlift service. We, at Stairlift Medics, can be the right solution for you. We are an established and reliable company which has been in this field for more than 30 years. We can provide you with all kinds of stairlifts from various brands like Sterling, Acorn, Bruno, and so on. We also help with installation and repair services. So, if you belong to areas such as Willow Grove, West Chester, Doylestown, Philadelphia, or Plymouth Meeting, then you can rely on us.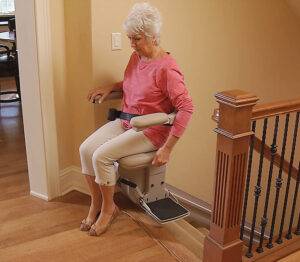 Here, we have put together a few questions to ask your stairlift service before hiring. Take a look.
How much time will it take to do a proper stairlift servicing?
You should make sure that the company you are choosing can provide you with a proper service within a short span of time. You might have to make some other arrangements at home to accommodate this servicing program. That is why it is better to inquire about the duration of the servicing before making a choice.
Do you offer free quotes?
If you can get an estimated rate for the servicing, it will be easier for you to understand if it is suitable for your budget. You should make sure that the company provides you with some free quotes so that you can match them with your budget and at the same time, also compared with others to find quality service at the cheapest rate.
So, after getting these answers, if you are thinking of choosing us, contact us today.