Bruno Straight Stairlifts
There's no place that makes you more comfortable, secure than home. Stairs shouldn't become an obstacle to that contentment. Top-rated, dependable Bruno stair lifts make it easy to once again enjoy your entire home. Whether you need a stair lift to reach an upstairs bedroom or downstairs laundry, a Bruno chairlift is a fast, easy solution.
Enjoy your home in comfort and safety with a Bruno stair lift. Bruno's straight and curved stair lifts feature different lifting capacities and power options, but every stair lift is hand-crafted with care for exceptional performance and dependability.
Bruno Elan Stairlift
Get Bruno's most popular straight stairlift, the Elan. Bruno's Elan offers years of dependable use with Made in America quality. The Elan stair lift comes standard with a variety of features to meet your individual needs. With a unique low-profile rail design, Bruno's Elan stairlift leaves plenty of open space on the steps for family members.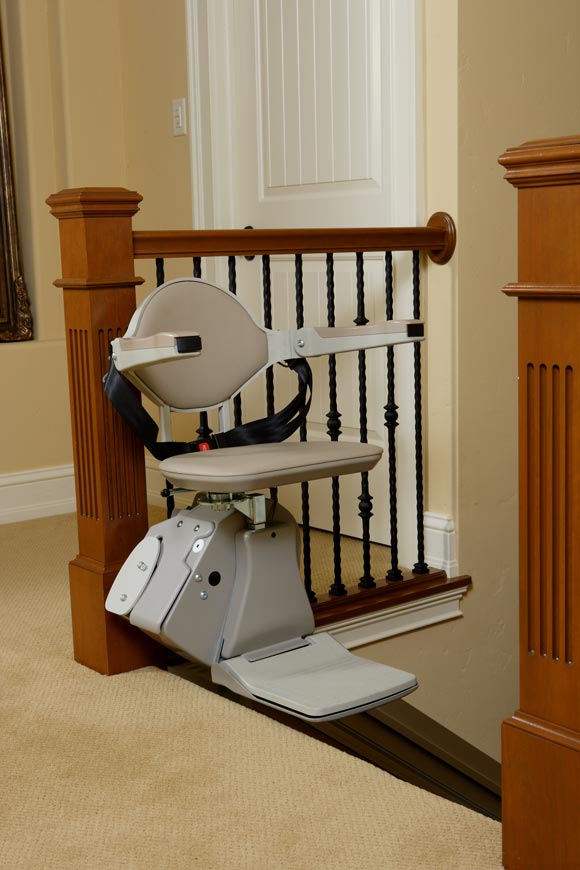 Bruno Elan Parked Top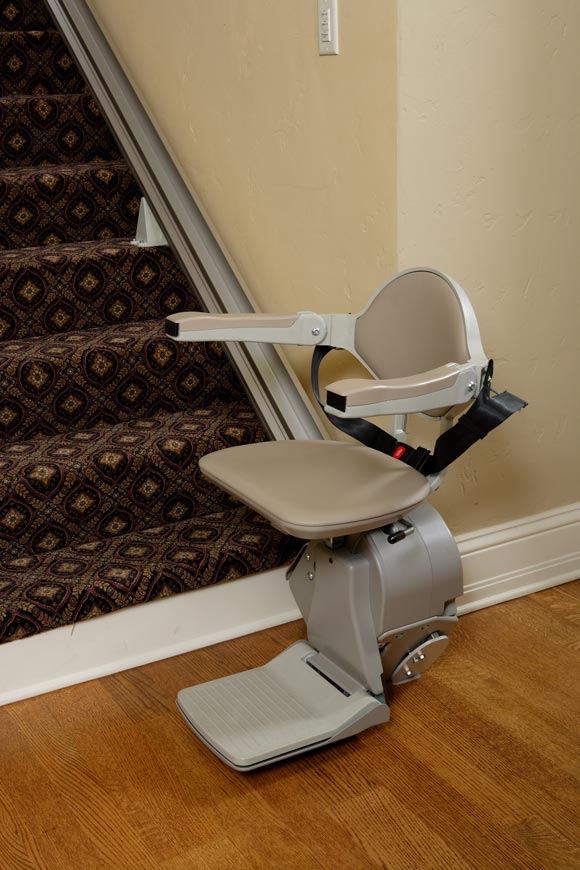 Bruno Elan Parked Bottom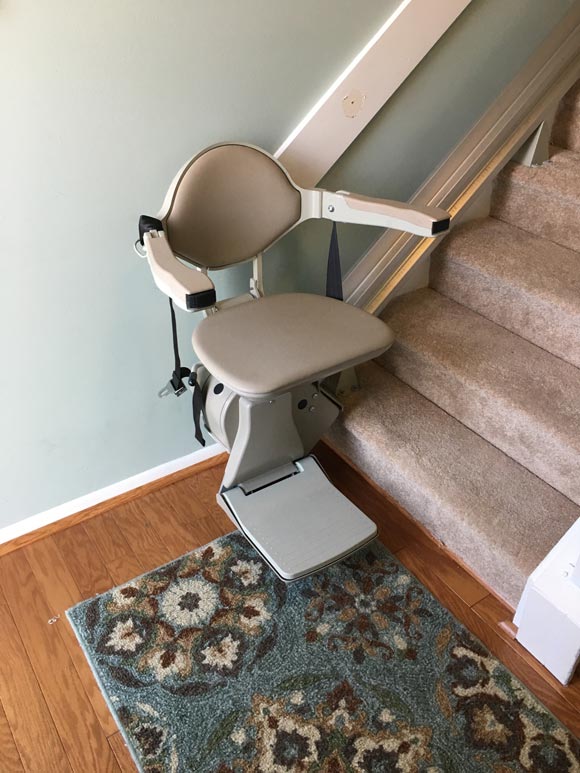 Bruno Stairlift Parked Bottom
Bruno Elan Features and Benefits
300 pound weight capacity
Made in the USA
Limited Lifetime Warranty
Reliable, smooth, easy-to-use
Designed for maximum free space on stairs
Multiple options for individual needs, tastes
Ultra compact when arms, footrest, seat folded
Smooth, quiet ride
Offset swivel seat for easy on/off
Dependable service even in power outage
Vertical rail with covered gear rack for clean appearance
---
Bruno Elan Optional Features
Auto Powered Swivel Seat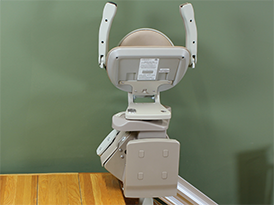 Auto Powered Folding Footrest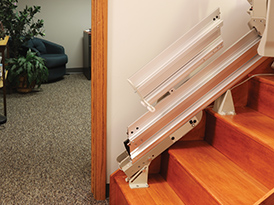 Auto Powered Folding Rail
---
Bruno Elite Stairlift
Combine quality, comfort and style with an Elite stair lift. The Bruno Elite stair lift offers worry-free access and a premium design that seamlessly blends into your home's environment. Consider options such as power swivel seat and power folding footrest to customize your Elite stair lift to match your unique situation.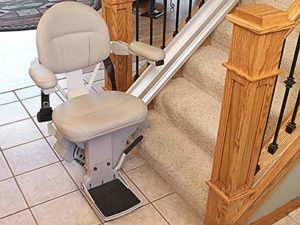 Elite Parked Bottom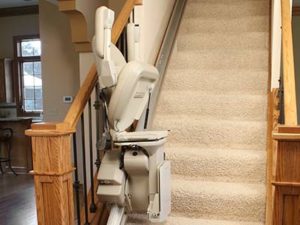 Elite Folded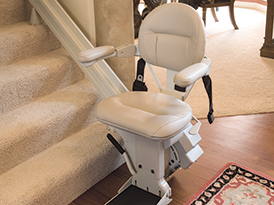 Parked at Bottom
---
Bruno Elite Features and Benefits
400 pound weight capacity
Made ins the USA
Limited Lifetime Warranty
Luxury appearance, quality
Multiple options for individual needs, tastes
Exceptionally smooth, quiet ride
Continuously charges unit anywhere on rail
Designed for maximum free space on steps
Vertical rail with covered gear rack for clean appearance
Offset swivel seat; flip-up arms; folding footrest/seat
Dependable service even in power outage
Bruno Elite Optional Features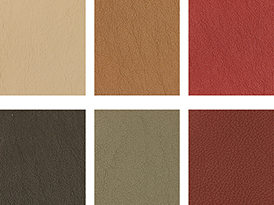 Elite Seat Color Options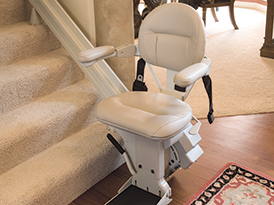 Parked at Bottom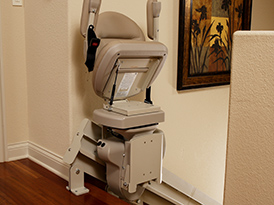 Auto Power Folding Seat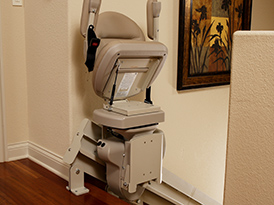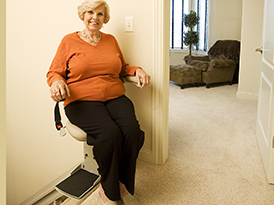 Auto Powered Swivel Seat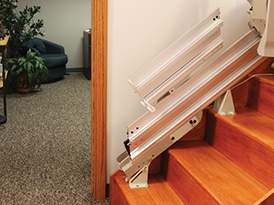 Auto Powered Folding Rail