Used stairlifts are an incredible choice for some individuals who are presently not ready to explore the steps in their own homes securely. Rather than leaving the home, they love, introducing a used stairlift seat can keep your cherished one in their own home and increment their freedom.
Let us look at the advantages of using a used stairlift:
Get higher-end used stairlifts for your money
Assuming you have your eye on a better quality step lift but just have the assets to manage the cost of a lower-end seat, you ought to consider looking for a used stairlift. Notwithstanding, before you purchase a pre-owned step seat, you ought to ensure you are getting a reconditioned step lift that has been investigated to guarantee it is entirely protected and looks good.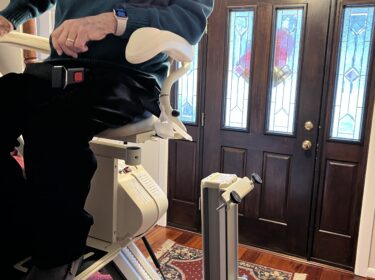 Used stairlifts can be all-around great
Following through on the cost of a modest handicap help for a stairlift may make you feel that the norms and quality will be a lot lower, yet this isn't true with used stairlifts. Used stairlifts are completely plant revamped to similar elevated requirements as new step lifts, so the people who purchase a pre-owned step lift can hope to get an all-around great item.
With regards to stairlifts Stairlift Medics are the specialists. We can give both new and utilized stairlifts at sensible and very serious estimating. We ONLY sell Bruno stairlifts. At the point when we sell another Bruno Elite (400-pound limit) or another Bruno Elan (300-pound limit), we are very sure that the main help that the lift will require is a battery change numerous years not too far off. Contact us if you reside around Frederick, Dundalk, MD, Silver Spring, Fairfax, VA, Gaithersburg, MD, Pasadena, and MD areas.