If you believe the time has come to purchase a used stairlift for yourself or a family member owing to limited mobility, you may be seeking advice on how to select a dependable and high-quality used model. After all, used stairlifts can save you a lot of money, but it's also crucial to know that you're buying from a reputable supplier. For many people, the concept of purchasing something used is unappealing. While it is true that buying new allows you to get the precise model you want with the greatest lifespan, used stairlifts might be a good option for those on a tight budget.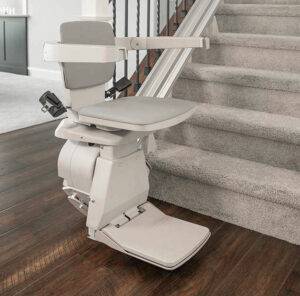 With professional installation, a pre-owned machine will normally cost between $2,200 and $2,500. The actual cost will be determined by the stair lift's manufacturer, model, year, and overall condition. When purchasing a used unit, it is critical to select a reliable seller who will ensure that the unit is completely inspected and reconditioned before being re-installed in a new home. However, there is a risk associated with the price reduction, as used machines are frequently no longer protected by the manufacturer's original guarantee. Keep in mind that buying second-hand directly from the owner is not a good idea. You want to make sure that if you have a problem, service will be available, which can be difficult if you don't buy the second-hand lift from a reputable dealer.
Stairlift Medics takes every effort to repair your stairlift, and we are successful in the vast majority of cases. Unlike other companies who provide subpar warranties, we provide a two-year parts and labor warranty on all of our second-hand stairlifts. Both new and second-hand stairlifts are available at affordable and competitive prices. If you are residing around areas like Pasadena, MD, Rockville, MD, Annapolis, MD, Dundalk, MD, Baltimore, and Upper Marlboro, you can call us now.