A Handicare stairlift repair is designed for ease of use and comfort while allowing safe access to all floors of your house for you or a loved one. Stairlift Medics Residents in Philadelphia, Willow Grove, Broomall, Plymouth Meeting, Drexel Hill, and West Chester towns want to get back to their normal lives and routines. No one should move around their house fearful of falling owing to a lack of balance, joint problems, or coordination. As soon as you discover anything wrong with your stairlift, give us a call so we can get started on your Handicare stairlift repair straight away.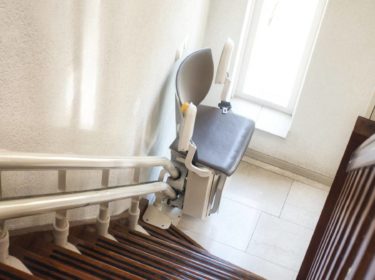 You know you can rely on Stairlift Medics for prompt and trustworthy Handicare routine maintenance, but let us also assist you in avoiding the inconvenience and interruption of downtime. With Handicare stairlift repair from Stairlift Medics, you can rest assured that your investment will last for years.
There are nearly ten distinct stairlift models available from Handicare, including straight, curved, and outdoor models. You might be concerned that a stairlift repair firm would have the parts you need when you need them, given all of the numerous types. Stairlift Medics, on the other hand, has a fully supplied warehouse for fast repairs. When you call, we'll ask you a series of questions to assist us in rapidly diagnosing the issue over the phone. Don't worry if you don't know what type of Handicare stairlift repair you require. Our specialists have the experience and knowledge to quickly restore you to safe and convenient mobility.
We have over 30 years of expertise and are familiar with most stairlift brands at Stairlift Medics. Has your stairlift been repaired and serviced by a professional technician at all times?
We make every effort to provide rapid and dependable repairs and services so that if your lift breaks down, you can be assured that it will be fixed as quickly as possible.