If you have a stairlift at home due to mobility restrictions, you must understand that it is also your responsibility to take care of the stairlift. Otherwise, it will not be able to function well for too long. What you need to do is look for a professional stairlift repair and maintenance service. We, at  Stair Lift Medics, can be the right choice for you. We are one of the most established and reliable companies which have been in this business for more than 30 years. We bring you all kinds of stairlifts from reputable brands along with their services, starting from Bruno, Handicare, and Harmar stairlift maintenance as well as installation services. We are known for our highly reliable, expert, and skilled professionals who can help with all such services along with our most dedication and commitment towards all our clients. So, if you are based in areas like Kennett Square, Wayne, PA, Broomall, Willow Grove, Philadelphia, or West Chester, then you can opt for us.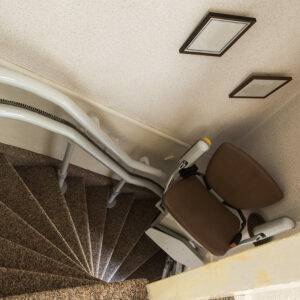 Here, we have put together a few questions to ask you Bruno or Harmar stairlift maintenance services. Take a look.
What are the daily good habits that we can follow to maintain a stairlift?
Since the professionals are experts at handling stairlifts, you should ask them for some advice regarding the maintenance. They will definitely be able to clean and handle the stairlifts to prevent mishaps and increase their longevity but they will also be able to tell you about how you should handle the stairlift so that it can stay in a good condition for long.
Do you offer free quotes?
Every homeowner has a set budget for that home improvement services. When it comes to a stairlift as well, you must be having a budget of your own. You just need to make sure that the company is choosing Offers you a rate within your budget or not. That is why you must ask for free quotes from them.
So, after getting these answers coming if you are thinking of choosing us, contact us today.