Do you have a chair lift a stair lift at home? Nowadays, back ache, knee pain, or spinal injuries have become quite common in every household. That is why many people are restricted from moving around, especially climbing up and down the stairs. That is why what you need is a good quality stair lift. But it is not just enough to purchase the right kind of machine and get it installed but you will also need to maintain it properly. You should hire a professional company for stairlift maintenance. We, at Stair Lift Medics, can be the right choice for you. We are an established and reliable company which has been in this field for a long time. We can provide you with all kinds of stairlifts from different brands. We can also help you with repair an installation services. We are known for our sense of professionalism, efficiency, and our customer oriented approach. So, if you are located in areas like Broomall, Drexel Hill, Malvern, Norristown, Linwood, Or King of Prussia, then you can opt for us.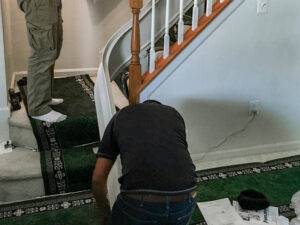 Here, we have put together a few tips that will help you find the right company for stairlift maintenance. Take a look.
First of all, you should take recommendations and referrals from other people. There might be many people in your friends and family who have hired a company for stairlift maintenance. Just ask them for a few reliable suggestions so that you can save yourself from any kind of fraudulent activities.
You can also conduct your own research online, with the availability of Internet these days. Just make sure that you go through the client reviews and feedback before taking a decision. This will help you understand the sort of reputation they have in the market and the kind of service you can expect from them.
And if you are interested in hiring us, contact us today.