Is your stair chair not working correctly? Are you looking for a qualified professional who can offer you the stairlift service you need in Baltimore, MD? Look no further than Stairlift Medics. We specialize in providing clients with prompt stairlift repair services, handling different stairlift models, including Bruno, Acorn, Handicare, Harmar, and more.
Why choose us for your stairlift service and chairlift repair? For starters, we have thirty years of experience and are familiar with several stairlift brands. As such, we can provide you with a qualified technician who can resolve your stairlift issue, regardless of the model you have in your home.
If that wasn't enough, we are committed to providing you with quick and reliable service, ensuring your stairlift is back up and running in no time.
Emergency Stairlift Repairs in Baltimore, MD
Whether you use curved stairlifts or straight stairlifts, the additional mobility these machines provide your home with is essential. As such, it is crucial to get prompt repair and service when your stairlift is not working as it should.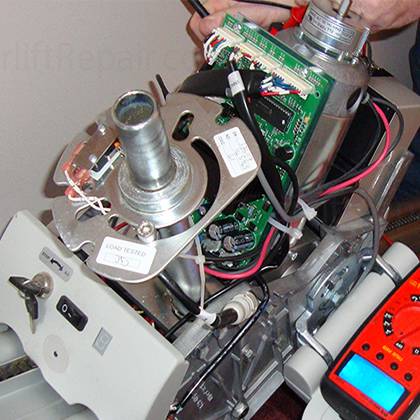 The following are some of the models to which our emergency stairlift repairs can cater:
Bruno Stairlift: With Stairlift Medics being an authorized Bruno dealer, we stock all parts needed to ensure the smooth running of your chairlift. As such, providing you with repair and stairlift service for your Bruno chairlift is never a problem.
Handicare Stairlift: Our well-trained technicians can complete various Handicare stairlift repairs, including motor and lift issues, worn hardware replacements, and platform and landing repairs.
Harmar Stairlift: Ensure that your Harmar stairlift keeps running with maintenance services from the leading stairlift experts in Baltimore, MD.
Sterling Stairlift: Though Sterling stairlifts have troubleshooting solutions, some might find them confusing. Fortunately, Stairlift Medics can provide you with the services you need to keep your Sterling chairlift running and even extend its lifespan.
Stairlift Maintenance Service in Baltimore, Maryland
Baltimore, MD, is a bustling city located on the Patapsco River. There is plenty to see and do in the city, ranging from live theater to museums. You could visit the National Aquarium and take in octopus, fish, and eel exhibits, dolphin shows, and shark tanks. The city also has a vibrant food scene thanks to the various local restaurants offering unique cuisines.
Stairlift Medics is committed to ensuring your mobility by providing you with reliable stairlift service that will keep your chairlift operating in tip-top condition. Call us today at (866) 951-5107.